Current Harvest
Image, message and presentation… explore VFC's brand management CASE STUDIES to discover how we proactively partner with clients to reach real objectives.
> Dig in!

FRESH NEWS from VFC! From client success stories, studio advancements, marketing analysis, D.I.Y. tips and insights into the continually evolving advertising universe, Virtual Farm Creative presents a BLOG about, for and by small business.
> Explore The Crop!
A VFC authored creative brief informed the criteria used to undertake a strategic naming exercise for a start-up staffing entity that is a division of the high-level IT consultancy, W Group.
Nature, travel, adventure and personal discovery are explored through music as Mason Porter helps the National Park Service celebrate their Centennial this summer.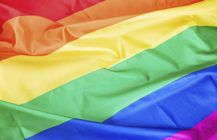 On Saturday, June 4 the inaugural Chester County Pride Fest will take place at Reeves Park in Phoenixville, Pennsylvania. The event that kicks off at noon includes food, entertainment and multiple vendors with a focus on disseminating equal rights information.