Royal Bank America
---


Founded in 1963, the Royal Bank America brand is undergoing a big time change from the Royal Bank of Pennsylvania that now encompasses thirteen full-service branch offices throughout southeastern Pennsylvania and New Jersey. That transformation includes aggressive growth objectives and changing the way community banking is done.
---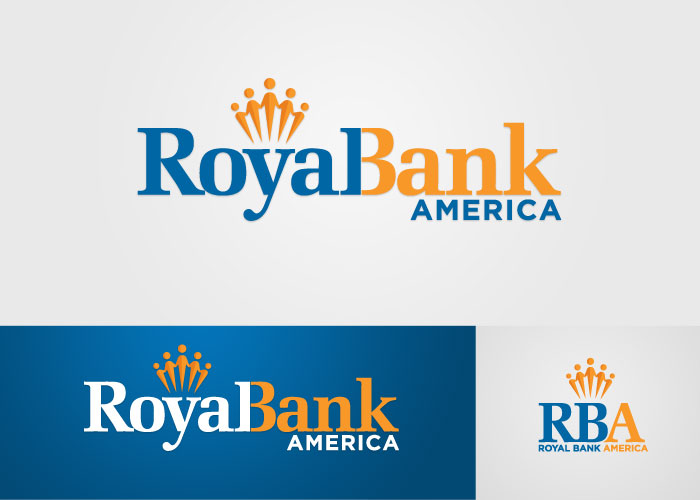 IDENTITY
Royal Bank America had just changed their name and focus to underscore growth objectives and celebrate 50 years of community banking—two pillars that created a perfect climate for re-branding. VFC created a strategy for a new corporate identity and bank branding that told a story of a community bank that treats customers like royalty. The bank had utilized royal blue in the past, and a stronger navy with a punch of orange professionally and competitively positions Royal Bank America as competent partner with deep roots. With a literal reflection, the points of the logo's crown signify the collaboration between customers, shareholders, community and staff joining hands with RBA in a stylize crown glyph. The bold, creative logo reflects the modern, service-oriented community bank Royal Bank America has become over the past half-century.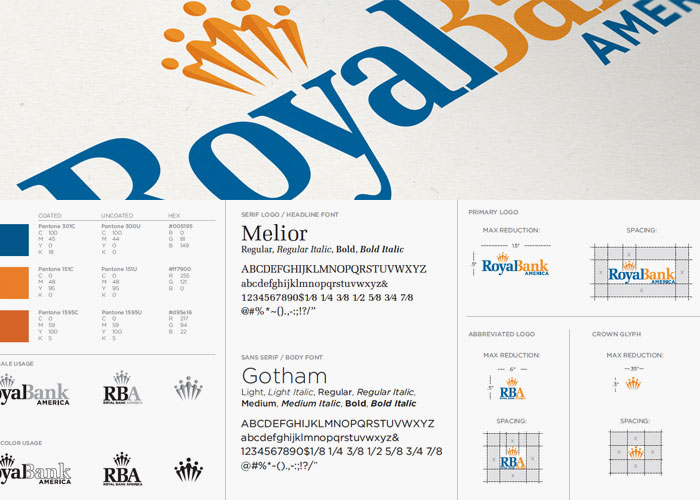 CORPORATE STANDARDS
With every VFC identity package comes assets and standards. Assets are an organized digital archive of all brand files including multiple versions of logos, glyphs and taglines, while the brand standards define brand usage. The Royal Bank America brand standards are the catalyst for a style guide that will redefine the fifty-year-old financial institution's branding as they aggressively move forward with everything from branch signage to their Internet presence.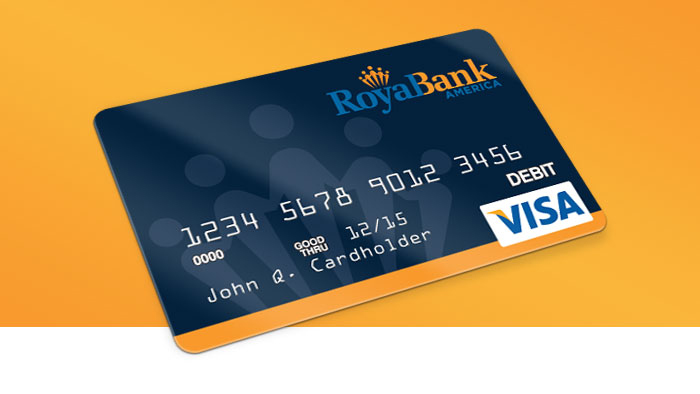 BRANDING SUPPORT
RBA moved fast with the launch of their new identity, and that meant modifying many branded elements. VFC reacted swiftly to support the bank's transformation—quickly facilitating branding requests that included golf balls, employee apparel, event banners and an impressive new debit card. Standards help to define all design approaches, and the new RBA brand is creating big buzz for the fifty-year-old community bank.