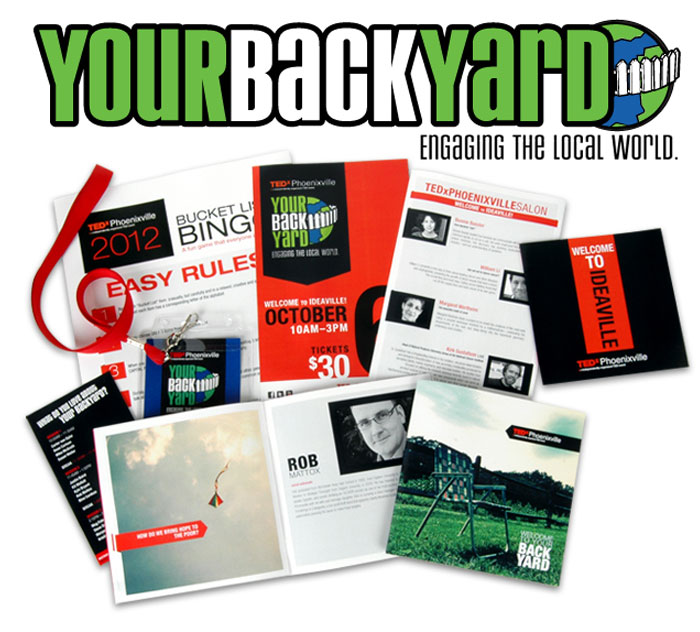 Your backyard was never this inspiring!
For the third year in a row, VFC has been the creative partner for the TEDx that we helped get off of the ground –TEDxPhoenixville, the first independent TED event in the Philadelphia area!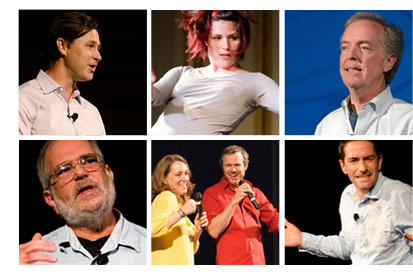 TEDxPhoenixville has become a regional force of creativity, inspiration and idea sharing throughout the year culminating in a day long live event at the Colonial Theater in Phoenixville, Pennsylvania. Phoenixville is a community that is evolving after dormant years in economic decline and several VFC clients have contributed significantly to the town's rebirth.
TEDxPhoenixville presents monthly salons at the Theater where we've introduced hundreds of people to the concept of TED by showing three prerecorded talks and featuring a live speaker or performer. All the while we're preparing a pretty special event that people throughout the region have really come to love!
This year's TEDxPhoenixville theme, YOUR BACKYARD meant everything from small scale gardening and large scale sustainability to acting on ideas and seizing the opportunity. Not only is the VFC Creative Director a founding member of the TEDxPhoenixville event, and an annual organizing committee member, but VFC is integral in the annual event brand, developing and directing everything from ads and posters to motion graphics and the event programs.
VFC is proud to help organize, program, promote and present TEDxPhoenixville and we are especially rewarded by seeing hundreds of smiling, positive faces at each event!
TEDxPhoenixville celebrates the creative, innovative and inspiring happening right here and all around the world. Our objective is to present thought-provoking ideas via an annual day-long event featuring compelling, groundbreaking and even revolutionary speakers and performers. TEDxPhoenixville precedes the live event with monthly salons that educate people about our platform, promote discussion and point us all toward a more engaged and purposeful future
VFC encourages you to learn more about TED, here in Phoenixville or to get involved in your community!
Photography © Keen Eye Photography and TEDxPhoenixville