VFC strategizes, produces prototypes and sources manufacturing.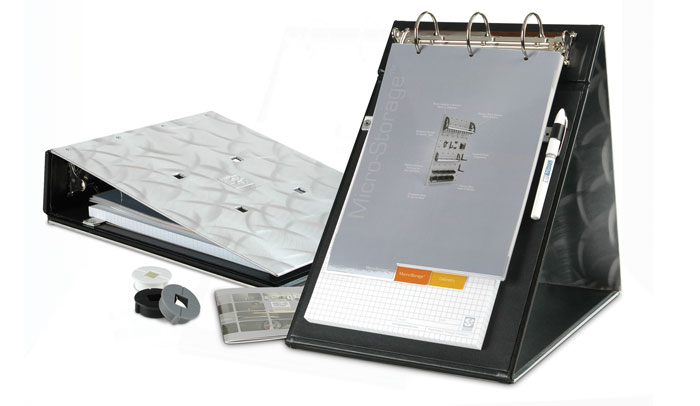 Storage Squared Sales Kit
Storage Squared, a company that sells franchises that distribute high-end custom storage systems utilizing patented technologies required a sales presentation as impressive as the offering. VFC proposed a binder that mimicked the product with its brushed metal and square holes that securely hold all manner of shelves, bins, holders and hooks. Sales people can demonstrate the product right in the binder that also showcases a product brochure and a grided worksheet.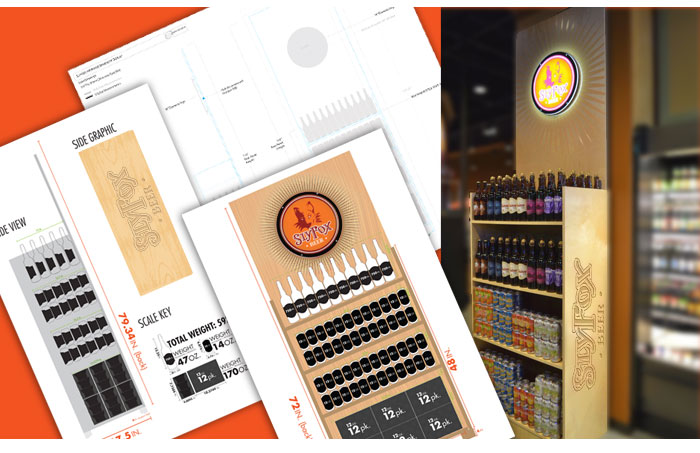 Sly Fox Brewing Company Retail Display
When the opportunity for the small brewery to get significant shelf space in one of the region's best distribution outlets, Wegmans, Sly Fox Brewing Company jumped at the chance. VFC visited a local store to understand size envelope, traffic patterns, branding opportunities and we developed a way to display and store the maximum amount of the greatest variety of product. The heavy duty displays were designed and built in less than one week to effectively and safely hold a massive amount of beer while promoting the brewery where the target audience lives and breathes.