Staffing with Higher Standards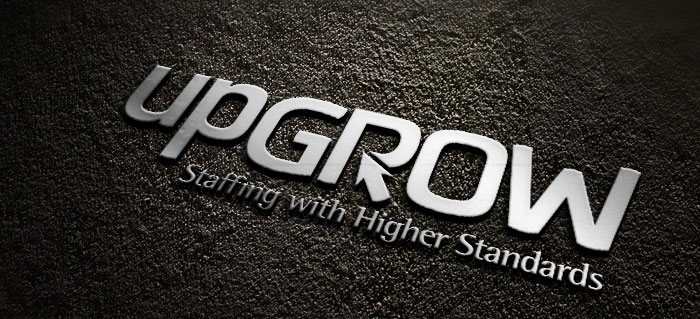 Naming & Branding
A VFC authored creative brief informed the criteria used to undertake a strategic naming exercise for a start-up staffing entity that is a division of the high-level IT consultancy, W Group. The naming report yielded several strong options from which the client selected upGrow, an anagram of W Group and an accessible allusion to positive trending. The company tagline, Staffing with Higher Standards, reinforces the brand's positivity and creates a standard of excellence right out of the gate. VFC has named hundreds of companies, products and services over the years, presenting clever options that are memorable and meaningful on multiple levels.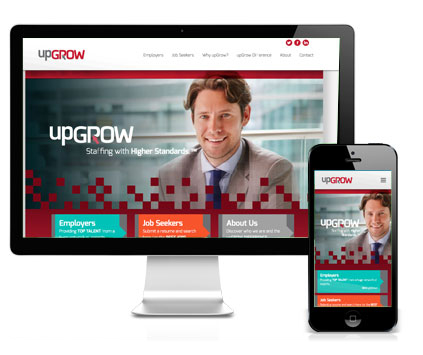 Web Development
As a start-up entering an extremely competitive category upGrow Staffing had to be immediately competitive and ready to adapt to the market place. Compelling messaging is displayed in a friendly interface that showcases the upGrow offering and allows potential customers and partners to instantly understand the offering and initiate the process. The backend of upgrowstaffing.com features a robust custom content management system that allows management to control every important aspect of the responsive Internet presence.