Remember when creating a custom handwriting font required time, software, and skill – or at least a lot of money? Not anymore, thanks to some pretty killer web apps.
Launched earlier this year, these web application allow anyone to create a font from his or her own handwriting. There's nothing to download or install; simply print out and fill in the font template, scan and upload it to the web site, and then download your completed font. The TruType fonts created by the online tool can be used on both Windows and Mac machines. The best part is the price, free from fontcapture.com and $10 from yourfonts.com.
We include them both but only tried yourfonts.com. It works perfectly but you can't beat free.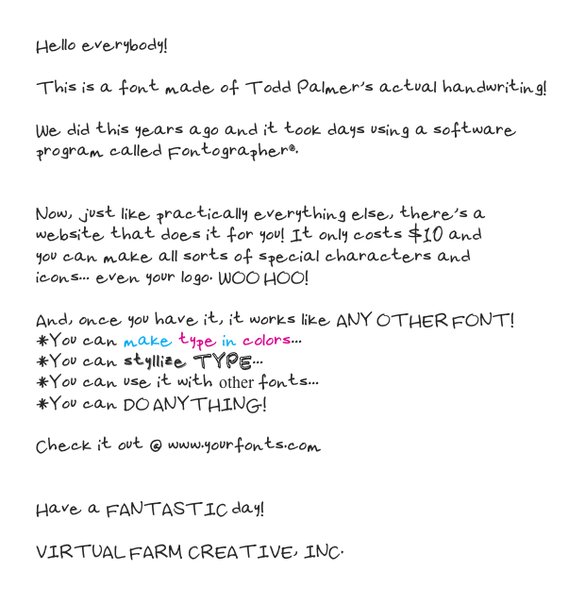 .