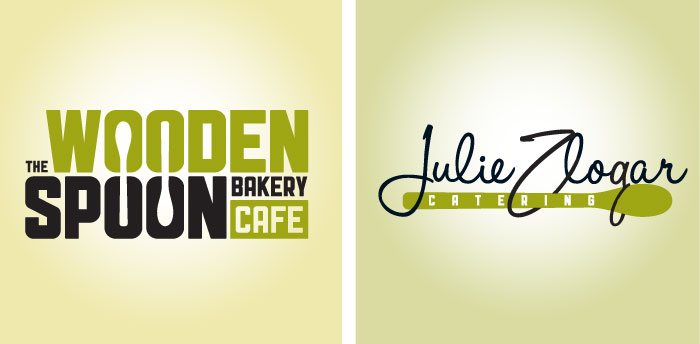 Cooking up some tasty new branding
Two delicious businesses… the same, but different.

The Wooden Spoon Bakery & Café and Julie Zlogar Catering already have a devoted clientele. What Chef Zlogar lacked was a cohesive brand that identified her two businesses in a way that captured the experience of eating her very special food.

Virtual Farm Creative helped to identify the key ingredients that convey the offering's unique, creative culinary edge and the hand-made, locally sourced goodness that the businesses serve up both in the restaurant and at catered events.

Using a fresh and stylish color scheme and custom typography, this two-fisted eating experience is
on-trend, memorable, and clever.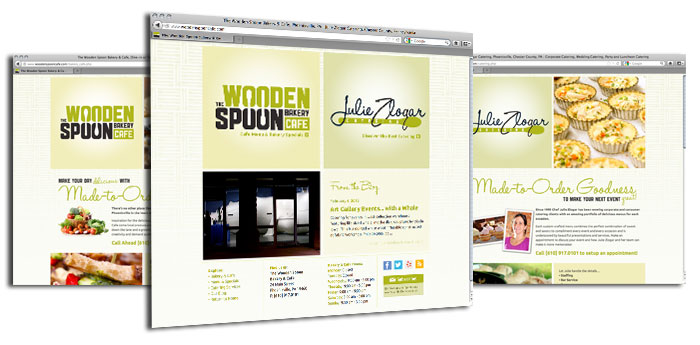 Eat this new website up
Fresh content and magazine style photography tell the story.
Presenting two related, but separate, businesses on a single website is not an easy assignment. But with the help of Virtual Farm Creative's talented design team, the sleek, simple navigation scheme is conveyed with two equally prominent front doors. Now clients can find the information they seek with one, quick click.
Looking for the latest restaurant specials? Planning an event? Potential customers will find the goodies they're seeking with memorable branding as a delicious centerpiece.