A Passion for History…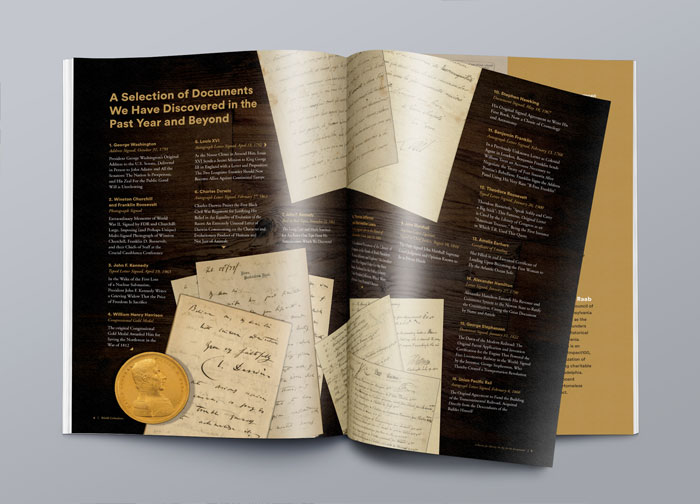 Catalog Development
The RAAB Collection is a distinctive curator of privately held historical documents that offers high quality, authentic, important and beautiful artifacts to discerning collectors. With an in-depth knowledge of history and decades of experience, the RAAB team searches the world to find important historical documents and bring them to an historically passionate clientele.
VFC developed a new standard for the RAAB catalog that represented the gravitas of their products, while creatively and compellingly showcasing each document with accompanying information and specifications. Organized in a magazine format, RAAB's catalogs—full of high-end, high-priced collectibles—are often retained by the recipients where they become coffee table books or oft-read references.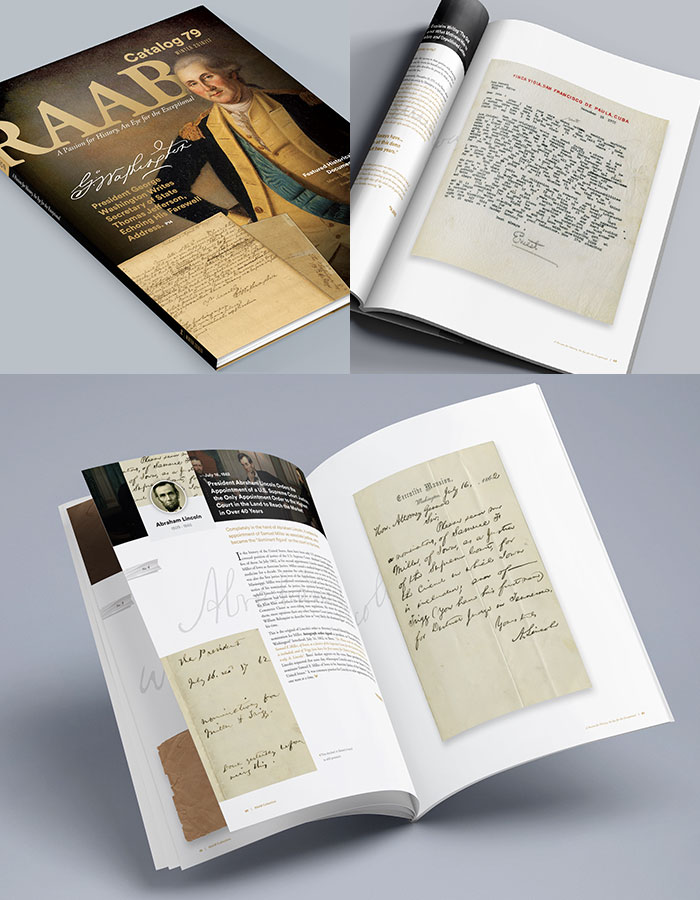 Besides the creative layout based on a style guide that specified appropriate fonts, colors and art, VFC got creative with the print and finishing of the book—stamping the RAAB logo in gold foil on the covers and inserting thin uncoated paper for some of the full page documents amidst the coated content pages.