Get over it and get creative!
Dearth isn't a word you hear used very much. More often than not people say, "there's not enough of" something to describe something of which there is not enough. However, dearth is much more negative and final and is a much better way to describe the current reality of Internet domain names.
It's not that there are not enough domain names. They existed, once, as ether, until they were thought up, officially registered with ICANN and made unavailable to you and I. ICANN is the Internet Corporation for Assigned Names and Numbers and they have done very little to stop squatters and hoarders from gobbling up more domain names than they can use and doing it all very cheaply.
Corporate names would certainly be in a similar state today if copyright laws weren't strictly enforced or – as is the case with an Internet domain name – it wasn't impossible for two companies to share the same name. On the global plane of the Internet this is much more difficult to police and enforce.
It's doubtful that there is another Virtual Farm Creative anywhere in the world although there is another Virtual Farm and, no doubt, they would rather have the domain name virtualfarm.com. Fortunately, for my company, we registered the domain before the dearth – before the cyber squatting that is challenging startup enterprises to get creative with their online identity, branding and positioning.
The first step in any marketing program is identity, and today a marketing plan cannot be authored that doesn't include a strong web component. So what do you do when your identity on the web is owned by someone else? After you answer that, try to guess what to do when your second, third and forth options are also taken. At this point you need to get extremely creative with your domain name while trying to adhere to proper naming criteria.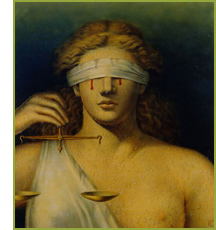 Briefly, the criteria we use when presenting name choices to a client for a start-up, new division, product or product line include market and competitive research to make certain that the moniker is unique and outstanding in its class and category. In the case of researching Internet domains – for start-ups and existing companies – we also attempt to satisfy the priorities of making the address memorable, short and, of course a dot com rather than dot net or anything else. We want the Internet name and address of our clients web spaces to be as professional, solidified and buttoned up as their real world marketing campaigns and often we have to get very creative to achieve this objective.
As with any VFC project we brainstorm out-of-the-box solutions that competitors may not have thought. With clever and ambitious marketing support, they can ultimately become strong viable brands online and in the real world.
Cases in point, Phoenixville insurance broker Konell Insurance couldn't register the domain name konellinsurance.com. Although there was no site for the name, a cyber squatter had registered the name likely hoping the owner of the corporate name would wander by one day and offer much more than the $5 – $50 it cost them to initially register it. Instead we dubbed their domain, konellcan.com which, not only became memorable and unique but, kicked off an entire marketing program that positioned the broker as an expert that can provide solutions.
Similarly, Downingtown-based Lacrosse International's original hope to register lacrosseinternational.com was dashed several years ago when they discovered a competitor had registered it first. Clever if unethical, this move left Lacrosse International with a challenge that became laxzilla.com – now one of the best know web brands for retail lacrosse equipment.
These were options that we gave these clients when the dearth of Internet names forced us to present solutions as acceptable or more so than their original corporate name. Often, however, a company registering a domain during this dearth will add the prefix the, a hyphen, an s at the end or some other afterthought that tells the consumer they were not the first.
It's getting harder and harder to find a marketable dot-com domain name with over 70 million dot-com names purchased, and most, if not all, one word domain names taken.
Because domain names are so inexpensive and because there is a new breed of free market mavericks companies yet to make a web entrée and start-ups around the world are going to have to get much more creative or creatively settle when it comes to their Internet name.
.