YOU MIGHT THINK that a recession is no time to retool your corporate collateral or build that functional new web site your company so badly needs but you'd be wrong! You need to do it now and you can afford to do it now and we're going to show you why and how…
1. BE AGGRESSIVE: You may be focused more on sustainability than growth right now but your marketing goals should remain as focused and aggressive as they always were. You don't stop paddling when the water gets deeper, you paddle faster.
2. BE CONFIDENT: Clients and consumers deal with companies and vendors that they trust. A professional marketing thrust right when your competitors are crying about a falling sky might be the boost your business needs.
3. BE SMART: You can afford to do more and do it now with VFC. For more than ten years VFC has delivered professional and competitive marketing plans that achieve results. We're full service– check out all of our capabilities and we're an incredible value (read affordable).
HOW AFFORDABLE: We're an award-winning creative agency as good or better than most Philly and NYC shops. We're a strategic thinking partner for your business that offers interest-free, annual financing to our clients.
And what if that came with a partner whose main concern was the site's performance and achieving results for your company?
And what if that came with out of the box positioning for your offering to give you a competitive edge? And it included creative content development? And brand management? And much, much more? What are you waiting for?
Let's get started today and by the time that this recession begins to dissipate your company will be shifting into marketing overdrive. Give VFC a call toll free at 877 GROW ART, today!

Just Launched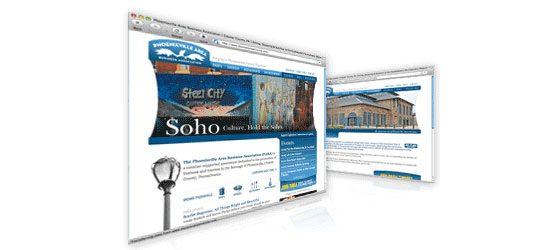 DISCOVERPHOENIXVILLE.COM profiles the categories of businesses that call Phoenixville home by showcasing different businesses with each visit. PABA (Phoenixville Area Business Association) members receive a full profile page with a link to their site in a compelling interface.
DISCOVERPHOENIXVILLE.COM is the definitive resource for all Phoenixville entities while supplying current event information and positive news about
the organization and its member-businesses
within a robust database.
Visit DiscoverPhoenixville.com today and, if you own a business in the Phoenixville area please consider joining PABA… you can do it all online!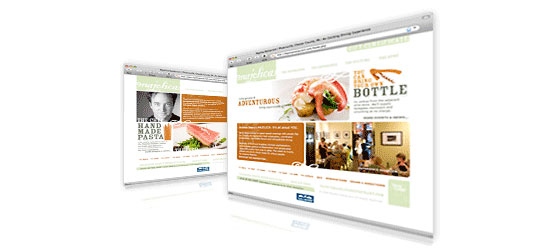 MAJOLICA RESTAURANT, named for the colorful pottery that was part of Phoenixville's past, recently launched a brand new web site. The stylish site features colorful representations of chef Andrew Deery's innovative dishes as well as all of the information potential visitors to the restaurant would ever need.
Majolica's vibrant site also includes an application to help the manager administer reservations. A "Call Back" form posted throughout the site allows visitors to request a reservation date and time that is followed up with a return telephone call confirming or adjusting the request. Reservation makers using the web form can even request Majolica's popular tasting menu or the Farmhouse Table.
To reserve the Farmhouse Table visit their new web site at www.MajolicaRestaurant.com.

Brand New

PHOENIXVILLE AREA BUSINESS ASSOCIATION
The first task for Virtual Farm was to introduce a competitive branding standard to PABA. Branding included a new organizational identity, logo, tag line and standards representative of PABA's origins, mission and future.


PATRIOT ASSOCIATES
In the competitive world of professional staffing the brand's objective is to be noticed, retained and recalled. By it's name, Patriot Associates came to VFC with a theme and now the logo tells a story.

Also of Note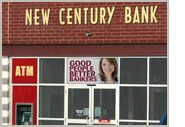 OUTDOOR MULTIMEDIA
VFC planned the installation of a large, flat panel LCD television at New Century Bank's corporate headquarters in Phoenixville, Pennsylvania. The 48″ monitor, which faces traffic on Bridge and Starr Streets, is driven by a hidden Macintosh computer that can be remotely accessed to update marketing messages, community announcements and bank commercials.

OH BEER RATED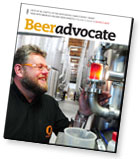 VFC client Sly Fox Brewing in Royersford, Pennsylvania recently had the honor of one of their brands being featured in the national magazine, Beer Advocate. The Great American Beer Festival gold medal-winning, Pikeland Pils was named by the magazine as one of the world's all-time best session lagers. Pikeland Pils, named for the township in which it was originally brewed and creatively marketed by VFC was number 18 on a list of 25.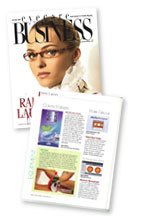 OPTICAL DISPLAYS DISPLAYED PUBLICLY
Collegeville, Pennsylvania's Optical Displays, a division of VFC client Eye Designs, recently garnered some much deserved media attention with the launch of their new website, opticaldisplays.com. The site, which allows potential customers to build an actual environment with available product all online was prominently featured recently in Eyecare Business and Vision Care Product News

.