Sly Fox Got Hops
Brewery Celebrates IPA Day
On December 8, 2006, beer lovers from places far and wide journeyed to the Sly Fox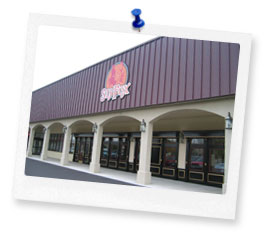 Brewery in Phoenixville, PA, for Sly Fox's third annual IPA Project Day. A celebration of India Pale Ales ó and, more specifically, the hops that make them special ó IPA Project Day featured no fewer than eleven glorious IPA recipes, each exactly the same except for in one major way: The first ten batches each contained a single variety of hop; the eleventh, an imperial IPA called Odyssey, brought all ten hops from the other beers together in one magnificent, hop-flavored feast.
"The idea was to give a real sense of the flavor of each hop," brewer Tim Ohst says of the 10 + 1 recipes. " Virtual Farm did a tremendous job of promoting the Project. It was a total success."

Of course, VFC can't take all the credit. The beers, after all, were the stars of the show here. What VFC did do, however, was lend the creative support IPA Project Day needed to draw the kinds of crowds it so richly deserved. HTML email campaigns, display ads, and point-of-sale posters helped drive beer fans to the Phoenixville brewery, while special sampler menus and a unique 750 mL Odyssey bottle-and-t-shirt combination gave the event its own look and feel.
A hearty congratulations to Sly Fox Brewery on another successful IPA Project Day. We'll drink to that!

Just Launched
CorePROFIT SOLUTIONS web solution
Can a financial services website be articulate without being boring? Can it be interesting… while still being clear and informative? Those were the questions going into Virtual Farm's redevelopment of CorePROFIT.com, the official online home of CorePROFIT Solutions. "We work with banks and credit unions," CorePROFIT's Joe Prunty says. "We use words like 'profitability.' Let's face it: Companies like ours can be stodgy."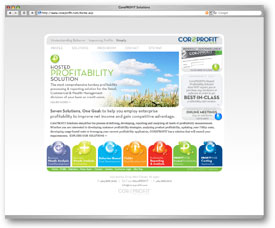 The goal for Virtual Farm was to position CorePROFIT as vibrant, cheerful, and above all else approachable. The new CorePROFIT.com is all of these things, using brighter, friendlier colors and featuring simplified navigation.
"We like it," says Prunty, "because it lets us be fresh without sacrificing content."
In fact, CorePROFIT.com contains more content than ever. The idea wasn't to dumb down or downplay the solutions CorePROFIT offers. It was to package those solutions in a way more befitting this dynamic company.
The new site features an introductory splash page, which ensures that important or pressing information is always presented upfront. A well organized site map, meanwhile, makes sure visitors can always find what they need.

Brand New

IT'S GOOD TO BE GREEN:
Keystone Green Company, Inc. Leaf it to Virtual Farm Creative to brand environmentally friendly and completely green Keystone Green staffing company. The new organization, providing labor and labor services throughout the tri-state area needed to communicate their commitment to the environment, the future and the Keystone State in one compelling glyph. Mission accomplished.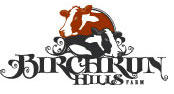 BEAUTIFUL BOVINE BRANDING:
"We're connected to our cows," says Birchrun Hills Farm's Sue Miller. "The character of their milk makes our cheese what it is." The farm's Birchrun Blue and Highland Alpine brand cheeses now sport a logo inspired by the character of those cows ó one black and white, one white and red.

Capability Spotlight


All Flash, No Substance
by Randy Janiszewski Director of Ascending Technology
Spider-Man's uncle wasn't talking about websites when he said great power brings great responsibility. His wisdom applies to Web design just as well as web-slinging, though. Powerful tools – like Adobe's Flash – are best when wielded responsibly.
It's hard to argue how utterly cool Flash is. VFC knows, because VFC uses it ó just check out the sweet new Jersey and Dream Stick designers on Laxzilla.com (cheap plug) for a quick look at what this emerging design technology can do. But while it's true Flash gives designers an amazing amount of creative flexibility, it should rarely become a website's heart and soul.
When a site is all Flash, this means it lacks substance. And we mean this literally ó we're not just being cute here. Search engines have a real hard time searching through Flash content. Flash applications may entice visitors once they find your website, but if the site lacks a solid, searchable core ó text and HTML ó visitors won't find your site in the first place. You can have all the fun, pretty Flash applications in the world. What's the use if no one knows where to find them?
Powerful tools such as Flash are best when used to strengthen the way a company speaks to its customers. With great power comes great responsibility ó in any Web we may weave.

Employee Profile



JOSHUA REINARD
Graphic Artist
FAVORITE MOVIE:
A Nightmare on Elm Street or Babe, I can't decide.
FAVORITE SPORT:
Football.
FAVORITE FOOD:
Pizza.
GUILTY PLEASURE:
Vegging out in front of the TV watching home improvement shows.
IF I WASN'T WORKING AT VFC, I'D BE…:
Working with wood.
ONE PERSON DEAD OR ALIVE I'D LIKE TO MEET:
Benjamin Franklin.
FAVORITE QUOTE:
"Facts are meaningless! You could use facts to prove anything that's even remotely true!" -Homer Simpson

New Accounts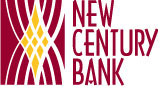 NEW CENTURY BANK:
"We've been interested in partnering with New Century Bank for some time," says VFC's creative director Todd Palmer. "When they contacted us about becoming their agency of record, the opportunities were evident and the ideas started flowing." New Century Bank, with branches in Newtown Square, Malvern, Wayne, is headquartered in Phoenixville where they will soon be occupying the New Century Bank Building on Bridge Street. Virtual Farm will be consulting with the steadily growing community bank on branding and advertising which will include memorable cable, outdoor and display ad campaigns.


HOISHIK:
Formerly known as Cinemaplex Technologies, this Spring City, PA-based firm specializes in whole house automationñ†integration of audio/visual systems, security cameras, lighting, theaters and more. The company came to VFC looking to rebrand itself and implement new marketing strategies in time for NBC 10's Concept Home project, set to take place this fall. The new name, Hoishik, was inspired by the company's owner, Brandon Hoishik. As VFC's Todd Palmer puts it, "They needed a name that spoke to their vision. 'Hoishik' is a blank slate. It can mean whatever they need it to mean." Which, of course, means the name will mean excellence.


STORAGE SQUARED:
Another new account ó and fellow participant in NBC 10's Concept Home project ó is Collegeville, PA's Storage Squared. An emerging force in the world of custom home organization, Storage Squared, which specializes in sleek garage storage systems, signed on with VFC because, as Director of Marketing Andrew Fader puts it, "We needed a firm as entrepreneurial as we are, and Virtual Farm's technologies excited us." VFC is helping the company gear up for the launch of its new direct-to-high-end-consumers sales model. The launch will include a new interactive website, featuring the "Create-A-Space" virtual garage.

Also of Note

Laxzilla.com
Lacrosse International's 2007 equipment catalogue is now online, with a full range of gear for men, women, teams, and goalies. In addition to its monstrous selection, Laxzilla.com also features the innovative and fully interactive Jersey and Dream Stick designers.


Commander Clean:
Pottstown, PA's favorite cleaning products company continues to build a ó dare we say it? ó commanding presence in the cleaning products industry. Amongst the latest developments for Commander Clean is a new e-commerce website.


Birchrun Hills Farm:
It's a pretty exciting time to be a Birchrun Hills Farm brand of cheese. The farm's Birchrun Blue and Highland Alpine labels are hitting the streets with a mouthwatering sales pitch: Area stores offering samples of these cheeses feature displays with a series.