TAPPING INTO CREATIVITY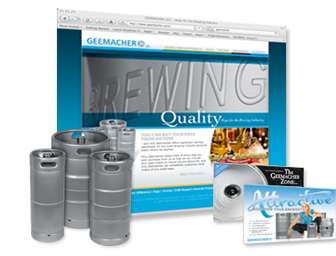 The newly formed company, Geemacher, LLC, has taken their marketing to a more competitive level with economical solutions from VFC including direct mail, advertising, web and trade show. A focused plan of attack is currently being supported with unique and memorable creative that is getting Geemacher noticed by American beer breweries of all sizes-which is perfect because that's their target audience!
Geemacher capitalized on a market need by sourcing Stainless Steel and manufacturing kegs for the Brewing Industry during a time of real shortage. VFC collaborates by directing marketing messages and positioning Geemacher for success.

Just Launched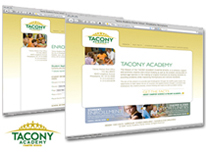 TACONY ACADEMY CHARTER SCHOOL
Several new charter schools petitioned the Philadelphia School District to open in 2010 but only a few were selected. Once selected, they had to move fast to accept eligible students and VFC helped this client brand with a new identity featuring logo and school colors, a web site and an online registration application.

KEYSTONE GREEN BUILDING SYSTEMS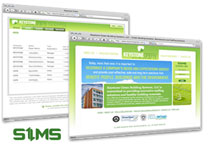 A labor and maintenance staffing company with a focus on green building products, sustainability and environmentally friendly supplies, Keystone Green's site features SIMS, a custom application that allows them to communicate with clients and track project progress. VFC named and branded the company and built the robust SIMS application.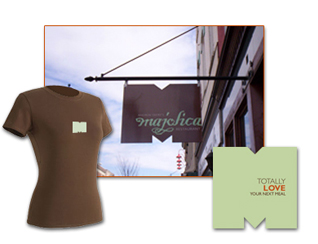 MAJOLICA MAKES A COMEBACK
For the past four years one light has consistently burned bright in the regional restaurant scene but fine dining everywhere took a tangible hit with the onset of the recession. VFC collaborated with Majolica to reinvent the offering, reorganize the company and reinvent the image.
In less than two weeks a new marketing mission was rolled-out to support a revamped menu featuring lower price points. VFC rebranded Majolica to make the image and offering more accessible and less sophisticated. The strategic effort included a new logo, sign, website, collateral standards, interior decorating and press effort.

Brand New
TACONY ACADEMY CHARTER SCHOOL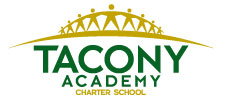 The sister school to VFC client and wildly successful, First Philadelphia Charter School, Tacony Academy will bring opportunity to children in neighborhoods where opportunities are rare. That hope is reflected in the logo glyph which also represents the collaborative effort of the charter and the bridge for which Tacony is known.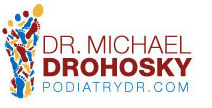 DR. DRHOSOSKY, PODIATRIST
VFC tends to look at nonproprietary services as commodities during initial branding exercises. Our first objective is to learn what makes the offering different so that we can begin to position the brand while developing a personality that consumers will find attractive. This foot doc looks fun!

Also of Note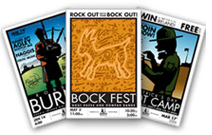 BREWERY'S KILLER B's
It's the season of Sly Fox Brewing Company's most popular special beer events and VFC has designed, originally illustrated commemorative posters for February's Robert Burns Birthday, March's St. Patrick's Day Boot Camp and May's Bock Fest. This year's Bock Fest, featuring goat races, oompah bands, German food and beer is on May 3 outside of the Phoenixville pub location.

HOMERUN BRANDING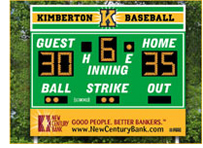 VFC designed and planned the installation of brand new scoreboards for the baseball and softball teams of the Kimberton Youth Athletic League. Sponsored and underwritten by VFC client, New Century Bank, the impressive 10′ x 18′ scoreboards feature league branding, wireless digital technology and a nod to the community bank.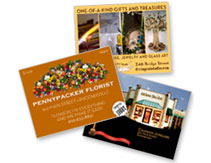 SEEN ON THE BIG SCREEN
Phoenixville's historic Colonial Theatre is one of the best-bangs-for-the-buck when it comes to local advertising. VFC is assisting the Colonial Theatre with the development and production of on-screen ads, many of which are animated and feature original Virtual Farm Creative concepts, copy writing, photography, illustration and design.