Just Launched
Fox on the run!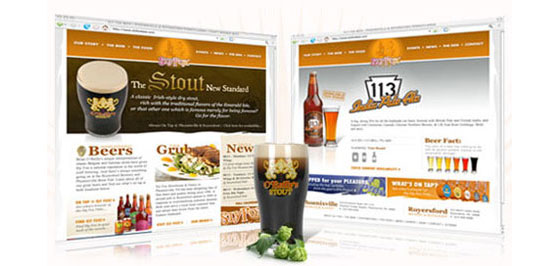 VFC's last three years of branding support for Royersford's Sly Fox Brewing Company included elaborate modifications to the corporate identity and marketing collateral as well as compelling and creative bottles, cans and packaging for retail sales. During that time Sly Fox has significantly grown market share in Pennsylvania, New York and New Jersey and developed their craft beers into well-respected, professional products.
"It was obvious that the beer, the brand and the packaging had surpassed the brewery's Internet presence in terms of accessibility and excitement," remarks VFC, creative director, Todd Palmer. "We wanted to build a site that echoed the buzz that Sly Fox was getting in beer circles while remaining a useful tool for the legions of beer geeks that are certain to visit."
The newly launched site is indeed buzz-worthy, but it retained and retooled some of the utilitarianism that made the first site a valuable resource. "Visitors can immediately see what's on tap at the Sly Fox pubs and where the beers are available in the tri-state region," offers Palmer. "The complete beer list is an ambitious database that is like an encyclopedia of Sly Fox creations from day one and it's all been developed for the client to easily maintain."
Perhaps the most exciting change in the recently updated Sly Fox web site is the seamless integration of aggressive marketing statements and positioning points. Palmer adds, "This offering is different than their competitors in a lot of tangible, interesting ways and that's the imagery we intended to exploit."
Building a Better display!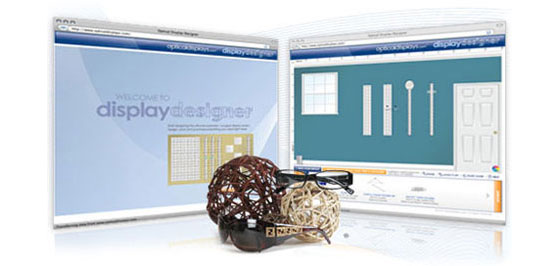 The recent successful launch of Collegeville's OpticalDisplays.com led quickly to the client's desire to make the experience more interactive, more customized, more fun! Enter Display Designer! OpticalDisplays.com manufactures and markets patented display systems for the retail optometry– products that offer big improvements to eyewear retailers and continually solve the problem of effectively selling more frames with less inventory. OpticalDisplays.com's proprietary systems also focus on anti-theft, interior design and merchandising.
The full ecommerce Internet presence is now accompanied by an ambitious online application that allows potential customers to impressively fit out their environment with OpticalDisplays.com products. Users can input the dimensions of multiple walls, select environmental components like doors, windows, lights and plants and then add opticaldisplays.com display products and merchandising to better visualize how these systems can make their operations more successful.
"It's always a challenge integrating an interactive application's variable data into an ecommerce engine," offers VFC director Darren Price. "Display Designer's combinations are infinite and each saved environment must port to the cart."
Combine that challenge with online shipping calculations for diverse package sizes, multiple tax rates because OpticalDisplays.com operates out of several states, a coupon interface that offers savings as a percentage or cash value with a completely interactive and robust creative environment and you have an invaluable tool for a company that strictly sells online.

Capability Spotlight
Email Blasts
Fuel prices are unreal! Postage is sky high! Publication readership is waaaay down! What's a company gotta do to reach the consumer?
More and more of them are turning toward highly-targeted opt-in email communications to set them apart from competitors and to put their name and offering under the nose of potential clients.
Email blast campaigns have replaced direct mail campaigns nearly two to one here at VFC and we think we know why. They're less expensive to produce and deliver, easier to measure and offer a higher return on investment than anything the U.S. Mail can put into a mailbox.
Here are some things to keep in mind when undertaking an email campaign:
THE LIST: You will need a targeted, credible list to send to. You can collect email addresses as registered users to your website or past customers as long as you disclose that you may send them email if they register or purchase from your site. Unlike conventional direct mail, email lists work best when users "opt-in" or request solicitation.
THE VEHICLE: The email template should be clean and clear, the design strong and accessible. How you distribute the email is of equal importance. Some submission programs are better than others. Check the strength of their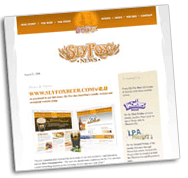 reporting and what extra features they offer. VFC uses MailChimp exclusively and is a preferred vendor and MailChimp expert.
THE MESSAGE: Are you selling, announcing, disseminating news? Get to the point! People are busy and you have exactly 2 seconds to entice them to read your email with an arresting subject, meaningful message and strong call-to-action including a specific offer or click through to your site.
Support your properly executed email campaign with print advertising, collateral and a robust web site and the value of direct, targeted electronic marketing will become as clear as the words you're reading right now!

Brand New
MAJOLICA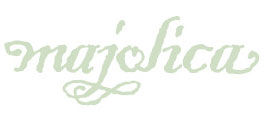 Majolica's branding process has been divided into two phases and, if you're a fan of eclectic, fine dinning, you'll want to stay tuned for both of them. In phase one, as VFC boosts Phoenixville's most creative restaurant's visitation, the current brand has been streamlined and standardized. VFC tightened and connected all letterforms, introduced standardized colors and support typography while retaining the flavor of the current brand. VFC is in the process enhancing the award-winning establishment's website and kicking off an email campaign. Taste buds will explode with excitement when they savor what's in store for phase two!

IRON TOWN PRODUCTIONS

Seasoned entertainment promoters, Steel City Coffeehouse in Phoenixville, rightly realized that they've become very good at what they do– booking acts, promoting events, holding concerts. So good, in fact, that many other venues in the area were continually asking them for advice or support and Iron Town Productions was born. Consulting on the name and logo development, VFC pushed for Iron Town to accompany Steel City and added "Productions" to the fiery, "steel-like" logo to infer that this company does everything from booking and promotions to sound engineering and emceeing.

Cool Clients
Phoenixville Area Business Association

The Borough of Phoenixville continues to experience much publicized renewal thanks in no small part to the Phoenixville Area Business Association or PABA. PABA is a collection of merchants working together for the betterment of all and that kind of collaborative effort lead to the realization that the town looks better with fresh flowers on the street all summer long.
To fund all of those petals, PABA member and incoming President, Jane Tucker, decided to hold a benefit concert– Flower Power Music Festival– and Virtual Farm Creative decided to donate promotional services.
"We're interested in helping to improve the Borough of Phoenixville however we can and we would have donated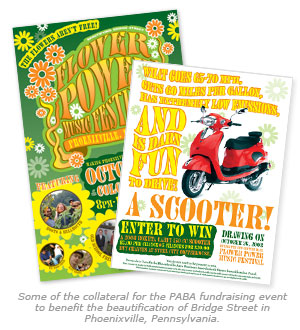 these services no matter what," says VFC Creative Director, Todd Palmer. "It's just a coincidence that our client, Iron Town Productions is producing the Flower Power Music Festival, our client New Century Bank is the title sponsor, our client Steel City Coffeehouse is a supporting sponsor and our client Charterhouse Music Group manages bands playing this event."
It's a small world and Phoenixville's a very collaborative community," adds Palmer. "We are also doing some work for the Colonial Theatre where the event is being held."
The Flower Power Music Festival will be held on October 26, 2008 at the historic Colonial Theatre. Check out critically-acclaimed jam bands Hoots & Hellmouth, Old School Freight Train and local favorites Tin Bird Choir on this autumn night scheduled to brighten summer days.
For more information or to purchase tickets click here.

Also of Note
New Century's New Sign

When they first relocated into the heart of Phoenixville, New Century Bank explored multiple ways to brand their new headquarters. The new branch and operational offices at 99 Bridge Street are actually situated in one of the Borough's landmark buildings featuring a huge bank of windows.
VFC conceptualized tinting the windows with New Century Bank's logo glyph but in the end, opted for understated sophistication with cut metal letters silhouetted above the main entrance. VFC also designed and coordinated installation of the branch's ATM, which does incorporate the logo's memorable glyph as a branding icon.

Sky Fox Suitcases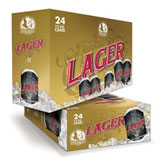 In the next evolution of Sly Fox Beer packaging, VFC has designed fully enclosed 24-pack suitcases in full color for each of the four Sly Fox beers in cans. Using prop ice cubes, VFC shot product scenarios in the studio and designed compelling, attractive and extremely professional boxes to bundle the brews.
The new case containers for Phoenix Pale Ale, Royal Weisse, Pikeland Pils and Dunkel Lager are bright, arresting representations of the cans that have garnered so much attention for the design and what's inside.

VFC Sponsors Mountain Bike Team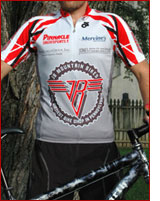 JB Mountain Bikes, a longtime supporter of the regional racing scene and now the main sponsor of a Mid Atlantic Super Series Race Team hosts their radical MTB site on VFC's radical server. The connections don't stop there, VFC Art Director Darren Price participates in weekly rides with team JB.
The bike shop specializes in one-of-a-kind, high-end custom mountain and road bikes. VFC's sponsorship of team JBMTB includes the agency logo on sublimated custom jerseys– part of the full uniform that team riders will be wearing.
Jerseys are also available for sale at the Shillington, Pennsylvania shop. The uniforms, including shorts, socks and the jersey are so slick that Darren is rumored to be contemplating coming out of retirement!