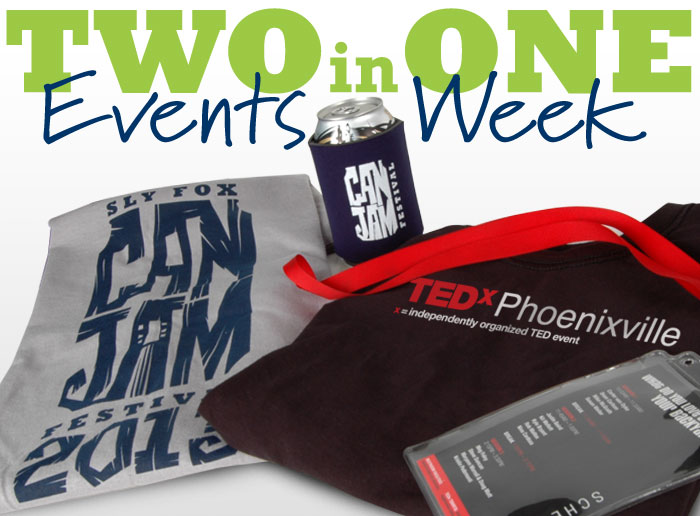 Shaping & Supporting Unique Programs
Bolstering a brewery's music event and a theatre's speaker program
VFC was instrumental in the branding, planning, programming and promotion of two regional events that both continue to become more and more popular as evidenced by their growing attendance this year.
Sly Fox Brewing Company's CAN JAM MUSIC FESTIVAL, in it's third year, was held on Saturday, September 28 in a wide open field next to the Montgomery County craft brewery and pub. The day-long, free music festival featured a lawn game tournament with 100 teams and six Philadelphia bands on the rise.
TEDxPhoenixville, now in its fourth year, is the first and largest TEDx event being produced in the Philadelphia region. TEDx events are regional versions of the TED program, a dynamic, multi-topic speaker collective dedicated to ideas worth spreading. VFC has branded, promoted and contributed to the programming and personality of the event each year. TEDxPhoenixville is held at the Colonial Theatre on October 5, 2013. Tickets are still available.
VFC has been hopping with two significant client events just one week apart but that's the way we like it!