In the competitive universe of beer bars and family restaurants, publicans are always attempting to one-up one another in creative ways that consumers appreciate. VFC client Lucky Lab Tavern in Royersford, Pennsylvania, is a 24-tap restaurant and bar that recently opened with VFC branding and marketing support. A full set of detailed standards defining web marketing, print collateral, signage, apparel, and premiums and an ambitious social media campaign makes the Lucky Lab image professional and competitively positioned with the chains that flank them in all directions.

Original illustrations in a restrained palette defined by the Lucky Lab Tavern standards have already become symbolic to the target audience that equates the pale blue and yellow messages with a guaranteed good time.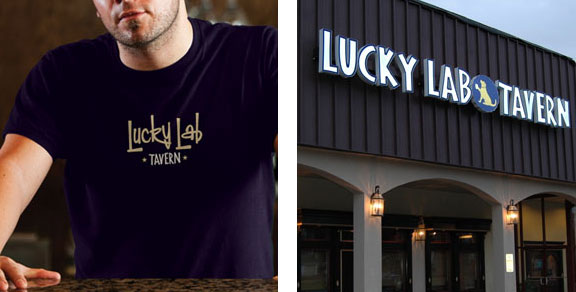 VFC and Lucky Lab Tavern hit the ground running with promotional items, outfitting servers, bartenders and waitstaff, and offering retail, including apparel and dog collars. Besides retrofitting the exterior sign to successfully address an unusual zoning ordinance, VFC has offered other exterior and interior way finding solutions for the Lucky Lab.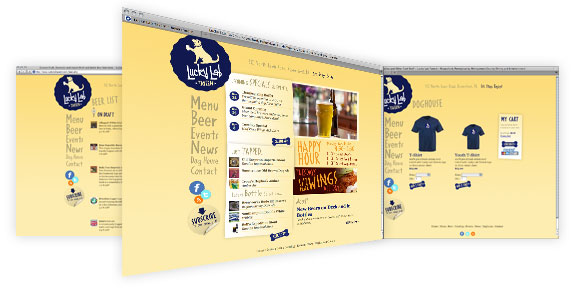 As the first point of contact for a lot of potential customers just being introduced to the Lucky Lab Tavern, a fun and inviting Internet presence presents an organized offering and includes features that enhance the user's experience.

Whether we initiate it or collaborate with the client as we did on this loyalty/visitation program, creating content and developing programs that enhance sales and brand awareness with meaningful messages is a VFC specialty..