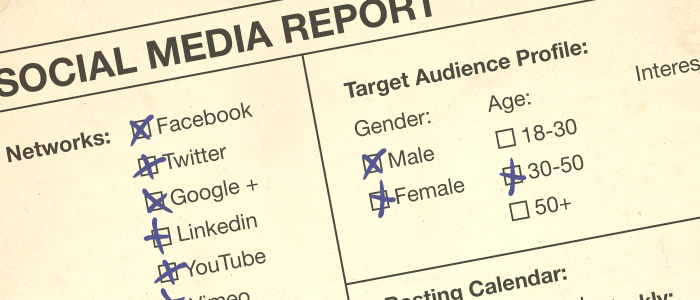 Don't believe the hype, being social takes a certain type
Social media doesn't work in the same way that websites without Search Engine Optimization don't work. In the early days of the Internet, every business had a site but few took all of the steps necessary to properly deliver it to the entire World Wide Web.
Now, with the new breed of full-featured social media networks just a few years old, businesses are hopping on board without a complete understanding of how to grow an audience and create meaningful conversations.
That's where Virtual Farm Creative comes in. VFC has been developing and broadcasting creative messages for our clients for years with specific objectives like building awareness, securing retention and creating conversions. The goals of social media are no different– brands just have to react faster, with greater frequency and with more personal flavor.
Now, more than ever, it's important to cultivate a real personality for your business that is evidenced in every post.
VFC, over the past several years of authoring and supporting custom marketing plans for our clients, has become adept at integrating social media to underscore every effort. Here are some of the tricks we employ:
HOP ON BOARD:
Select the social networks that you want to utilize to promote your business and go about the branding process much as you would when developing web content or marketing collateral. Be thorough, consistent and professional as you populate the account and outline a realistic maintenance plan that you can stick to.
GROWING AUDIENCE:
There are a number of ways to grow your audience on different social networks but, unless the followers fall into your target audience, they're not valuable. You want potential customers, referrers, influencers and evangelists following you and you gain them, chiefly, by consistently posting valuable content.
MEANINGFUL CONVERSATIONS:
Messages that point to your corporate mission and your ultimate objective mean something to your target audience and often spark dialog. The effort that it takes to converse with those individuals is an infinite value compared to the thousands of wasted impressions when advertising without social media.
BUILDING AWARENESS:
Your brand comes to life in social media. For years VFC has specialized in building personalities for small business but we had to do it with color, art, style and ad headlines prior to blogs, vlogs, Facebook, Twitter and Linkedin. Now, one smart, inexpensive campaign in the social media universe can naturally spread the news of a targeted offering.
SECURING RETENTION:
Followers of your brand's social media accounts are authorizing you to provide them with information about your offering. They are a part of an evolving captive audience that grows with passive referrals as their friends recognize them following your brand. All of this means that more potential customers are retaining your brand and listening to your marketing messages.
CREATING CONVERSATIONS:
Because social media is so targeted and so powerful, brands need to be sure that the messages and conversations that they are having are sophisticated, accurate and valuable. Brand's social media voices should be even, fair and understanding and reflect the personality of the offering as if the social network account for your brand was your company incarnate. Use good grammar, be honest, have fun and participate in valuable dialog with targeted individuals that can be facilitated for little more than some strategic planning time.
Learn more about VFC's Social Media Programs for small business!