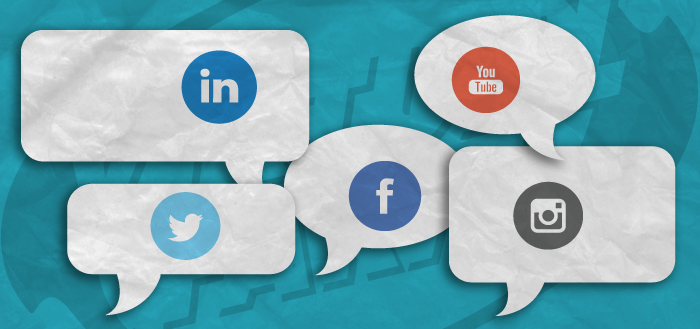 An opportunity you might be missing

More than one client has inquired about advertising in the social media universe. As partners that manage social media campaigns and accounts for clients of all sizes, VFC is adamant about staying current with the opportunities that engaging audiences online can create.
Advertising is wholly different than using clever campaigns and editorial calendars to generate conversations with potential customers but the platform is the same as is the objective—to create a conversion! When VFC supports a brand's efforts by creating personalities on Twitter, Facebook, Linkedin, YouTube and Instagram, we strategically plan content and schedule posts that are targeted and cultivated to achieve a specific result; drive traffic to a web page, announce news, educate followers, make a sale…the same goals can be reached (sometimes much more efficiently) with ad campaigns.
All social media advertising is extremely targeted—that's its main advantage over display or banner advertising. Another advantage to social media advertising campaigns is that all digital properties can reach the same targets for essentially the same cost. Bigger budgets can saturate the landscape but everyone can afford to buy some percentage of mindshare.

FACEBOOK
Ads on Facebook are shown to specific groups of highly engaged people on the social media network's desktop and mobile platforms. Ads with significant creative content get more likes, comments and shares, aggregating their success. In other words, the better crafted a Facebook ad is the more exponentially successful it can be.
When advertising on Facebook, VFC helps you select specific goals that target the ads to the users. The ads that are created will be designed to help you be successful, whether that means driving sales on your website, getting people to install your app or building your brand through engagement.
Facebook also offers the ability to turn a post into an ad of sorts by "boosting" it. If you've posted a particularly valuable piece of information you can extend its life and reach. VFC even has some clients that budget all of their online ad dollars to boost posts.
TWITTER
With Twitter your brand can quickly build an active community of advocates and influencers and the bigger your follower base, the more people there are to engage with and spread your message. Content and frequency are important when engaging your audience because Twitter advertising uses those Tweets as the ad content.
With Twitter you can advertise by promoting your Twitter account to potential followers. When someone follows you on Twitter, you gain a chance to engage with that person over time and they don't just see your Tweets—they also take actions that benefit your business.
Similarly, you can also promote specific tweets. Promoted Tweets are regular Tweets but with the added bonus of reaching both current and potential followers you target.
YOUTUBE
Like Facebook and Twitter, YouTube offers two ways to reach potential customers. When you engage YouTube to reach potential customers with video messages you can select your target audience by gender, age, interests and location. Video messages are promoted to individuals within your selected criteria, say; men, aged 21-45 in Montgomery County who like whiskey or Chester County women, aged 30-50 who enjoy fine dining. Your video shows on all devices and you only pay when someone hits play.
YouTube, a Google property, also offers another way to advertise. Using the AdWords platform your ad can appear in an overlay at the bottom of a video player while a video plays. Your ad can also appear in image ad slots on the overall page where the video content appears, just like your image ad can appear on any page within the Google Display Network where the website owner allows image ad placements on their site.
LINKEDIN
LinkedIn's advertising platform allows you to create and place ads on prominent pages on the LinkedIn.com website. Individuals click on your ads and and are driven to your website or a specific VFC created landing page. You can specify which LinkedIn members view your ads by defining a target audience by job title, job function, industry, geography, age, gender, company name or company size. Again, you only pay for the clicks or impressions that you receive. Linkedin offers the added benefit of only showing your ad to LinkedIn groups– affinity categories on the network that like-minded people choose to join.
Other networks offer advertising possibilities as well and it's important to supplement all with a strategic organic plan for distributing information to the people who want to see it. If their following you on a social network they have an interest in your offering and if they click on your ad their interest is strong.
All of the strategies for social media advertising are pay-per-click, meaning that you're only paying when your ad reaches a goal. You can start with as little or as much of an investment as you'd like and campaign budgets, ads, and targeting strategies are all flexible and can be, started, changed or stopped at any time.

Social Media Advertising Checklist
✔ Start with one network to test results
✔ Develop an effective message
✔ Design a creative ad image
✔ Set a realistic budget and timeline
✔ Track conversions and analytics
✔ Review ad success and targets
✔ Retool your ads for better results
Learn more about VFC's Social Media Programs for small business!