Big, bold packaging, for big time flavor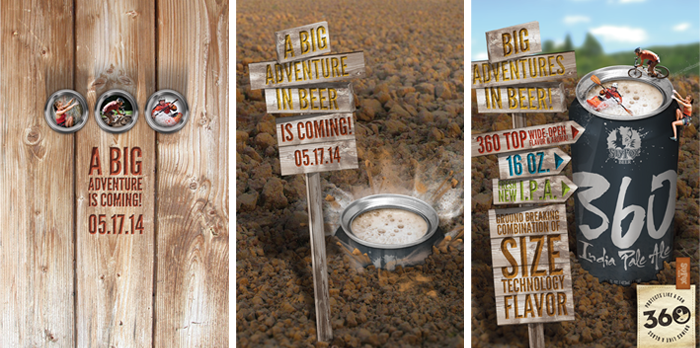 360 I.P.A Promotional Campaigns
The introduction of 360 I.P.A. into Sly Fox Brewing Company's portfolio of beers was exciting enough to warrant a deviation of the standard and a creative teaser campaign that had consumers guessing that we were promoting an outdoor adventure event—and that was by design. In social media and point of sale collateral, we next announced it was a beer followed by the product release and full campaign support. With a triple threat of size, technology and flavor, Sly Fox Brewing Company's 360 I.P.A. (in the 16 oz. can with a wide open top) warranted it's own webpage that includes video and infographic promotions.
360 I.P.A. Branding
From intensive naming presentations to new finishing techniques, the packaging design effort for Sly Fox Brewing Company's 360 I.P.A. was an exercise in covering bases. VFC undertook market research and competitive analysis to propose the most consumer friendly approach for the brewery's new beer, that also featured a new size and new technology. We wanted the design to be stark—but original and memorable— full of personality, but allowing the big can and the wide open top to really make a statement. A bold logo and matte finished, cool gray ink deliver a striking package that consumers are drinking up!