Gentlemen (and Ladies!),
Crank Your Pedals!



Sly Fox Brewing Company invites cyclists to race around the brewery
Serious cyclists of all stripes have always embraced craft beer.
Mountain bikers might enjoy a post-rip, trailside IPA, distance roadies recover and refuel with a good beer, and recreational riders often make craft beer a destination. But the cyclocross community, they're a different breed of beer lover altogether, and VFC client, Sly Fox Brewing Company, is welcoming them to a special event.
On November 9, Sly Fox will host the inaugural Sly Fox Cyclocross race that will take place on the brewery grounds.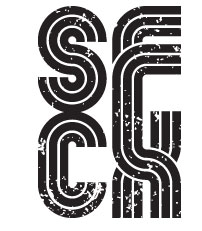 Cyclocross racing was first developed as a way for road racers to train in the off season and the sport continues to grow because of the festive nature of the events that are enjoyed by racers and spectators alike. Several VFC employees are big fans of cyclocross and art director, Darren Price is one of the organizers of the Stoudt's Brewing Company annual Stoudt's Cross cyclocross race.
As its name implies, cyclocross is a cross terrain event, employing singletrack trails, woods, rock, pavement and fields. Sly Fox was already using the huge field adjacent to the brewery to host concerts and events like the Can Jam Music Festival—the world's largest KanJam tournament, and other annual events also branded and promoted by VFC.
"When Sly Fox first opened their new brewery (Pottstown, PA), I wandered around the grounds after a marketing meeting," recalls VFC creative director, Todd Palmer. "I am always looking for 'undiscovered' trails to explore with my mountain bike and I noticed some contenders behind the brewery."
Not long after that, Palmer represented Sly Fox at Dirt Fest, an annual mountain biking festival held at Raystown Lake. Also in attendance at Dirt Fest were members of the Bike Sport (Trappe, PA) Team, a mountain biking and cyclocross racing team who had some experience hosting races. Sitting around a campfire, sipping Sly Fox beer, the idea was hatched to pitch a cyclocross race to the brewery.
The Bike Sport Team is responsible for the completely custom and unbelievably impressive cyclocross course that will come alive on November 9. Unique features throughout the woods and fun racing around the field that will include and outdoor beer garden and room for plenty of people to witness the thrilling races are only some of the surprises that organizers have in store.
"This event is going to be classic" says Matt Bilharz, race organizer and regional cyclocross fixture. "Bike Sport, Sly Fox Brewing Company and Virtual Farm Creative coming together, how can it not be?"
VFC branded Sly Fox Cyclocross (SFCX) and is promoting the event with social media, out-of-home advertising, point of sale promotions and a press effort.