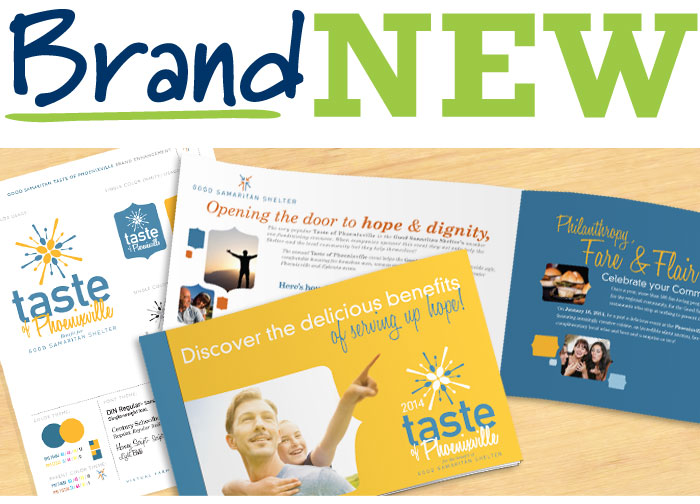 Good Samaritan with Great Taste
Long-time regional food event in Phoenixville, Pennsylvania points out the delicious benefits of serving up hope.
For more than ten years, the Good Samaritan Shelter's largest fundraising effort has been an annual event that that brings the community together like no other. Taste of Phoenixville invites all of the best restaurants in Northern Chester County to contribute to something that will improve the community in which they operate their business. Held at the famous Phoenixville Foundry, Taste of Phoenixville features the best area restaurants serving up their best offerings including wine and beer samples. The money raised through ticket sales and an impressive silent auction is significant, but it's not enough.
The Good Samaritan Shelter had yet to attract title sponsors or high-level donations and corporate partners although they did publish levels and communicate with a letter to the regional business community. Virtual Farm helped the Shelter develop a more focused and strategic plan and developed a sponsorship program that was professional, competitive and compelling. VFC helped the Shelter clearly communicate the multiple benefits of sponsorship while streamlining the event image to attract a wider group of potential sponsors.
The effort includes logo, tagline and brand standards as well as an impressive partnership brochure and social media elements. Please plan on attending the Taste of Phoenixville on January 16, 2014 or, better yet sponsor the event and serve up hope!