Stainless Plate Products
---


Stainless Plate Products is a commercial, B2B manufacturer of plasma cut, water jet cut, machine cut and saw cut stainless steel rings, discs, flanges and custom cut plate. SPP produces the highest quality custom plate shapes for multiple and diverse mission-critical applications.
---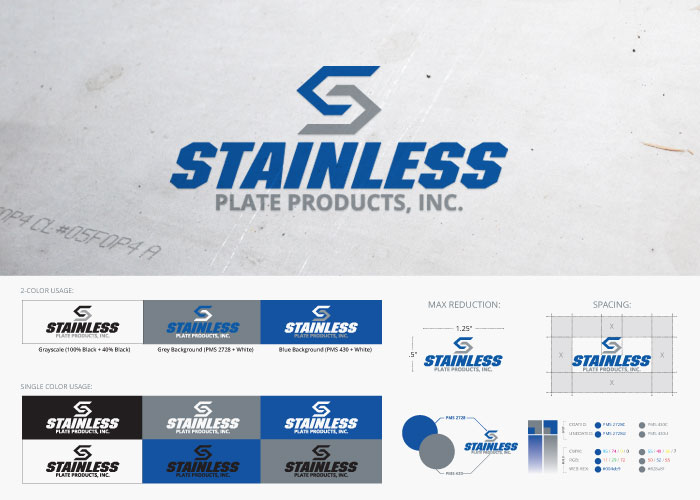 IDENTITY & BRAND STANDARDS
VFC developed this original corporate identity for SPP, a forty-year-old company reinventing itself, to represent a modern manufacturing firm. The logo's glyph showcases steel plate technology, is a stylized 'S' and represents the expert manufacturer collaborating with the high-tech customer. Brand standards, shown here, inform everything from a retooled capabilities brochure to a modern useful web site.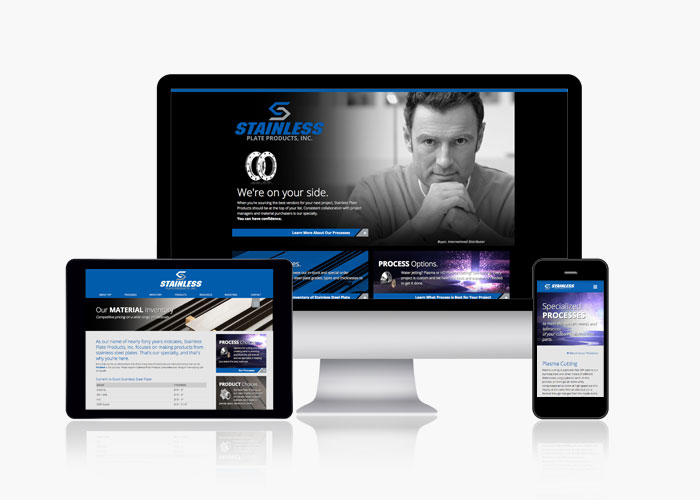 WEBSITE
Reinventing a forty-year-old brand's web site that had been developed in the early days of the Internet required a full paradigm shift and featured custom content development, original messaging, a responsive interface and unique back end content management tools to help SPP work smarter.