Sly Fox Brewing Company
---


Consistently called one of the best brewpubs in the entire nation, Sly Fox has become synonymous with excellent, award-winning beers, quality food and some of the strongest marketing in a very eclectic category.
---





BRANDING
Sly Fox Beer had created a strong regional presence, but homegrown marketing efforts hindered consistent, professional growth outside of the local loyalist. VFC contributed consistent, effective and exacting corporate and product branding for the evolving brewery as well as unique promotional event identities for the pubs.



PACKAGING
Naming, branding and sylizing each brew brand within a defined standard has created a consistent position for Sly Fox Beers that customers love.

BROADCAST
When the Sly Fox Brewing Company made the decision to relocate to a warehouse in Pottstown, Pennsylvania, VFC took the opportunity to develop a message of promise for the up-and-coming brewery and hope for the revitalizing borough.
"Welcome to Cantown" :60
There's a new Pottstown emerging.
All along Charlotte, High and Hanover.
From Sanatoga to Spring City,
from Ridge Pike to Ridge Road,
from Ringing Rocks to Sly Fox.
Pottstown has come full circle and it's time to focus on progress. The Sly Fox Brewing Company believes that.
That's why we've revitalized an old industrial space on Circle of Progress, a state-of-the-art 30,000 square foot brewery.
REAL BEER is being made here.
REAL PEOPLE are making progress here.
Welcome to Cantown.
Welcome to Pottstown.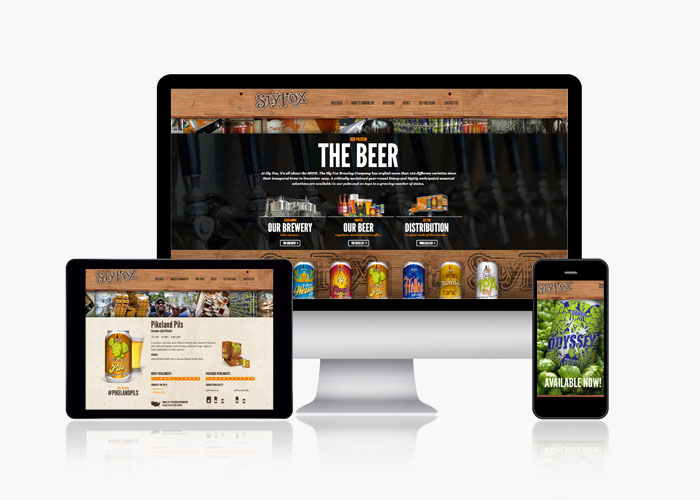 WEBSITE
SlyFoxBeer.com is an organized, responsive and navigable interface that is seamlessly integrated with social media and allows the client to easily manage and update beer offerings, menus, events and news within a robust content management area.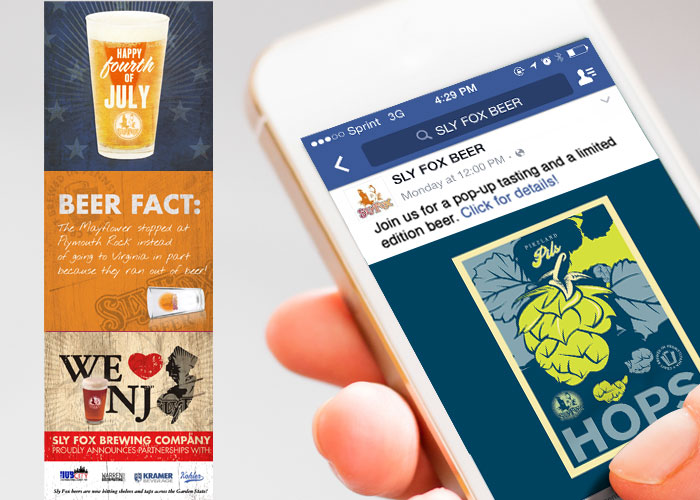 SOCIAL MEDIA CAMPAIGNS
24/7/365 content development and social engagement gets people talking about, and influencing, brand choices.



FLEET
Monolithic cans and corporate branding flank the side panels while the doors on side and back appear to be open, showing the full variety of Sly Fox product. VFC continues to push the boundaries of possibility when it comes to creating brand personality — on the road and off.



COLLATERAL & SIGNAGE
Events, programs and sales materials all come alive with exciting color, arresting copy and original illustration that has come to be synonymous with the Sly Fox brand. Corporate signage and environmental branding at Sly Fox's Pubs and Brewery accomplished the objectives of economical production and high visibility while creating an inviting destination.

CUSTOM APPAREL
Brands like Sly Fox market a better than average product and should promote better than average branding across the board – and that includes highly original, professional and standardized wearables..