Schuylkill Highlands
---


One of seven Conservation Landscape Initiative regions in Pennsylvania and includes the majority of the Schuylkill River Watershed and the Hopewell Big Woods—the largest remaining unbroken forest in southeastern Pennsylvania.
---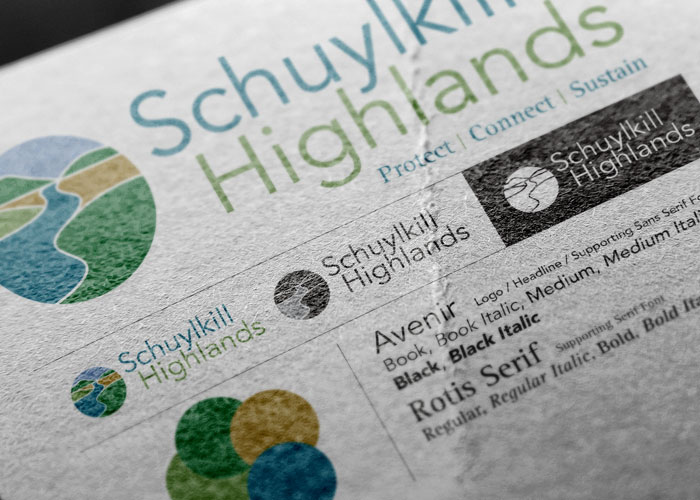 IDENTITY STANDARDS
VFC streamlined the non-profit organization's existing brand and defined a set of identity standards and style guidelines that informed development of a dynamic web interface and all marketing moving forward.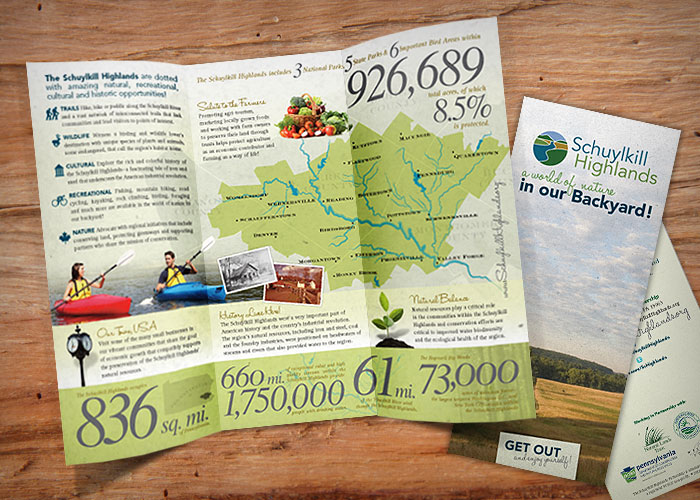 BROCHURE
Regional tourism brochures organizations need to stand up and get noticed in the racks of competitive tri-fold, or "slim-jim" brochures. This one features a custom illustrated map and clear messaging detailing the unique landscape that is the Schuylkill Highlands.

WEBSITE
Among the custom content management system websites that VFC has developed, the Schuylkill Highlands Internet presence is a complete information dissemination model that includes a communication interface for consumer/visitors and a full partner interface for curating events and awarding grants.