Phoenixville Federal
---


A true community bank, Phoenixville Federal Bank & Trust is a beloved institution in the towns where their branches stand in stark contrast next to corporate bank outposts. For more than 100 years the Bank has supported the communities it calls home, while offering residential and commercial customers competitive products and superior service.
---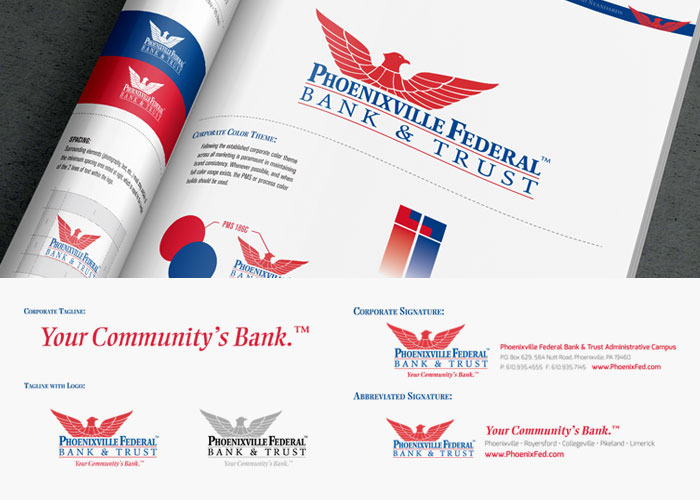 BRANDING
Utilizing a corporate identity more than 100 years old, VFC invigorated the Phoenixville Federal Bank & Trust image with the application of a memorable and meaningful tagline and a style guide that effectively defines the brand's standards.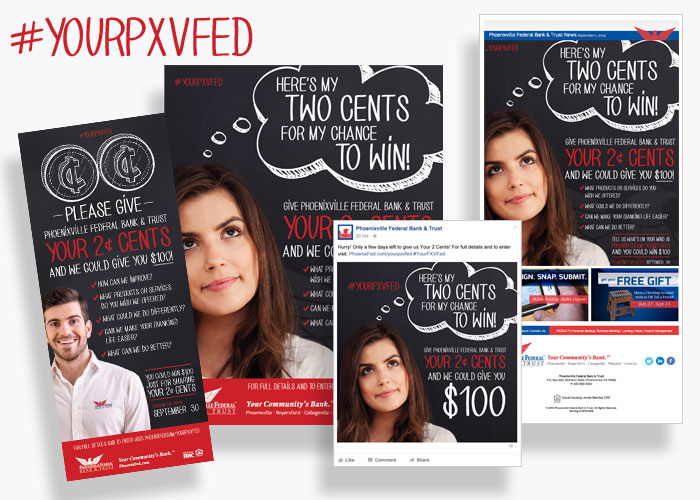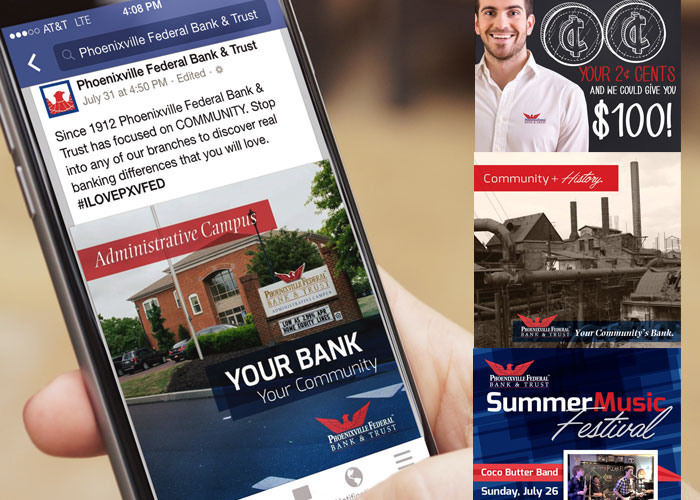 MARKETING CAMPAIGNS
VFC was retained by the Bank to manage a struggling social media effort. When it came time to strategize solutions, our creative brief included original marketing campaigns designed to boost audience volume, engagement and conversions. As a side benefit, each campaign yielded consumer feedback that was useful to Phoenixville Federal Bank & Trust in adjusting corporate culture, modifying products and services and developing real, honest testimonials.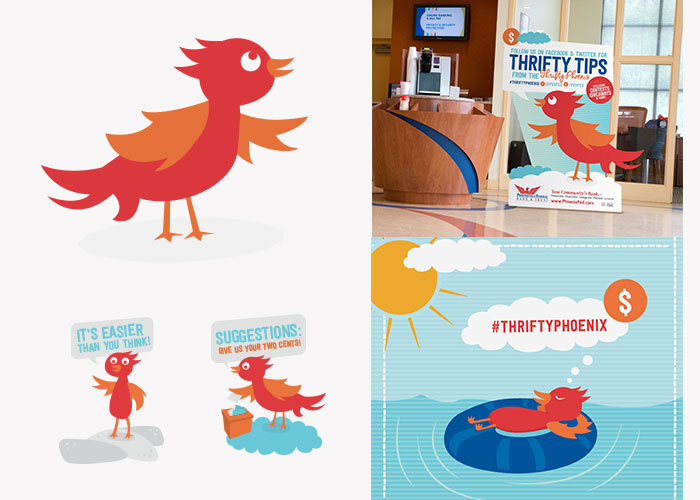 CHARACTER DEVELOPMENT
Positioning a brand is all about developing an original personality that is accessible and memorable and Phoenixville Federal Bank & Trust, an established bank in a unique community, required a way to remain special in the minds of their customers and potential customers as national bank brands entered the market. Developing a character that represented the bank, defined the community and was effective in delivering the messaging yielded the friendly "Thrifty Phoenix" and a clever, professional and competitive campaign to promote the brand.
PHOTOGRAPHY
Stylized location photography in special settings creates a personality for brands and an image for the people behind them. We're not just inserting headshots and hoping for the best, we're strategizing client identities that targets can relate to.

SOCIAL INSIDER™
Integrating targeted creative campaigns across networks is a VFC speciality and, with consecutive efforts across multiple networks, planning and timed execution is essential. VFC's Social Insider™ program employs customized tools to trigger posts and monitor engagement for successful social media marketing.