Leatherback Brewing Co.
---


Craft brewing is everywhere, it seems, but the one place it was not, was on the US Virgin Island of St. Croix…until now. One of the owners of another VFC client, Sly Fox Brewing Company, partnered up with some islanders to bring a completely custom craft brewing experience to St. Croix, a place where—due to outrageous import tariffs—locals and tourists are thirsty for quality.
---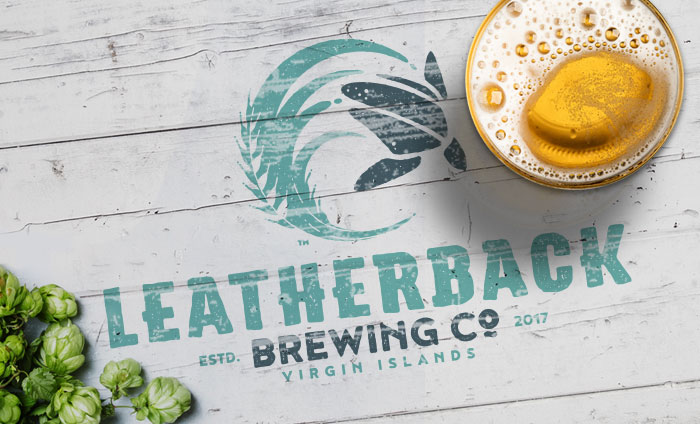 BRANDING
This startup came to VFC with a name already selected, Leatherback Brewing Company. As an icon for the region, the traveling majestic tortoise is the perfect symbol, always returning to the island beaches. As a brand in the food and beverage vertical, the connotation of leather is only a little less appetizing than the image of a back and together, Dermochelys coriacea, the leatherback turtle is perhaps the least attractive of all ocean dwelling tortoises. Still, VFC developed an iconic glyph that connotes strength and permanence and specified island colors composed in a dynamic pose with water and wheat that communicates a fun experience.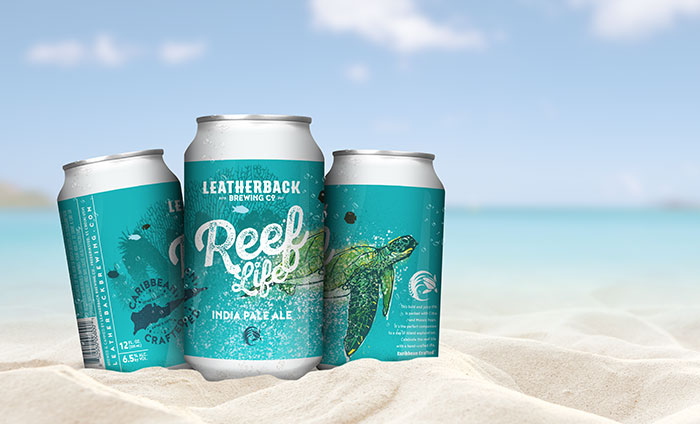 PACKAGING
As a startup on a remote island with complex shipping issues, Leatherback Brewing Company opted to shrikwrap their 12oz cans in printed labels for their initial run. This meant that VFC could design in process color which immediately became an issue when the decision was made to produce beer specific apparel and to transition to printed cans which use 6 spot colors. It's like starting over for each project but everyone loves the first independently brewed and independently designed craft cans on St Croix!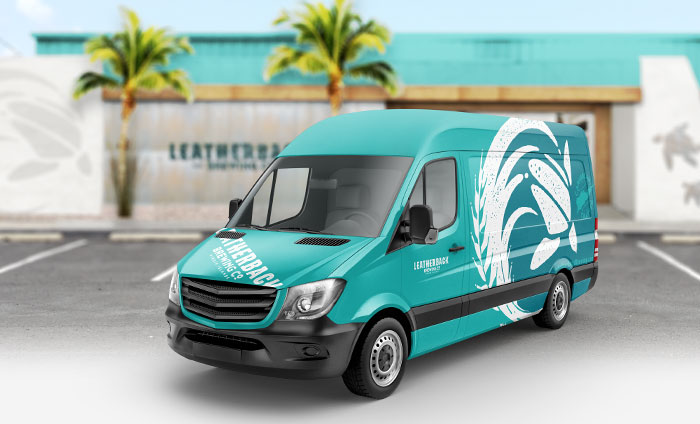 FLEET
Much of what we ran with initially for the Leatherback Brewing Company start up was developed on spec, so that the partners could visualize the possibilities that a brand with personality can deliver. We imagined that a small island transport, like a wrapped Sprinter, could be extremely useful in distribution and in one-of-a-kind branding.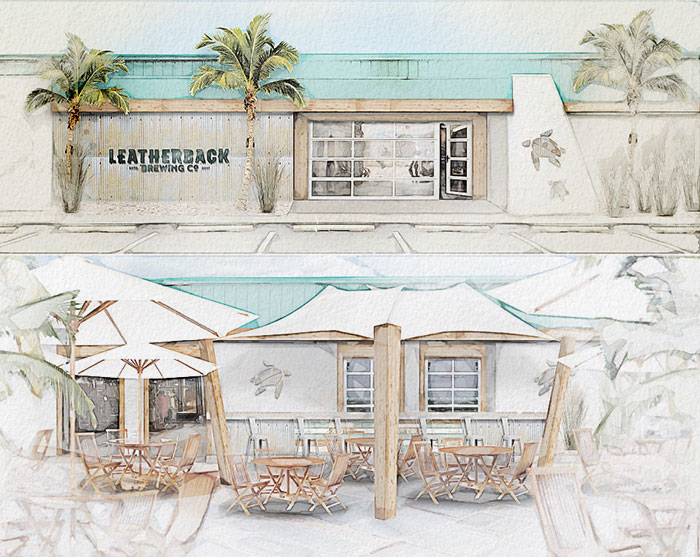 ENVIRONMENTAL
VFC reviewed the plans, understood the client's requirements and conceptualized the entire exterior of the brand new Leatherback Brewing Company, a converted warehouse near the St Croix airport. Overlooking a beach, we pulled colors and art from nature and the branding and developed a low-key, laid-back repurposed sensibility of the outside bar and brewery frontage accented with paints and rustic material.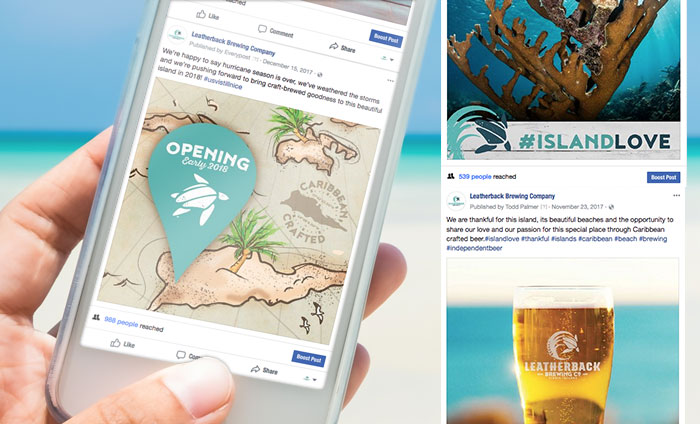 SOCIAL
The initial brand standards informed the population of social channels while almost daily progress on the brewery and beer creates content. VFC developed an editorial calendar that includes multiple promotion categories and allows Leatherback to evolve while their social audience grows.