Budget Maintenance
---


Competitive commercial property services company with aggressive growth potential and an impressive client roster undertakes everything from emergency disaster response to corporate cleaning and construction to concrete finishing and private labeling products.
---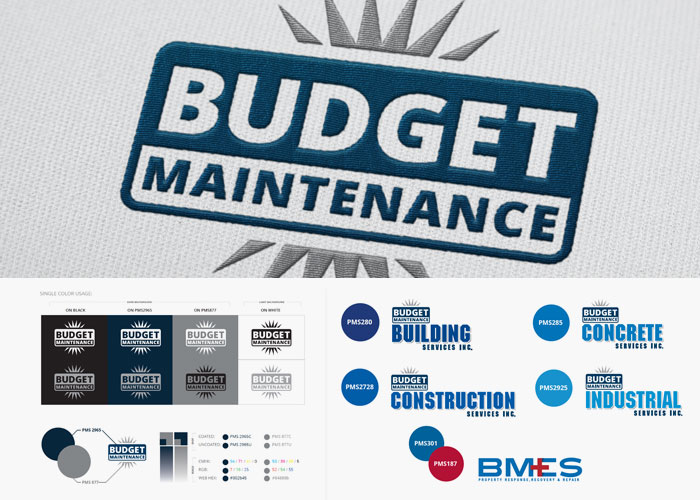 BRANDING
VFC strategized a way to make this large service organization's offering easier to communicate to potential customers. We created a family of brands utilizing shades of the corporate blue and promoted specific divisions as an effective solution.


FLEET & APPAREL
Fleet design and production—from simple, standardized branding to full color vehicle wraps—put the client's branding effort on the road and are an economical way to promote the message to the widest audience.
Like fleet branding, apparel and uniforms are an economical way to broadcast brand and message to a wide audience. In Budget Maintenance's case, it also helps to define workforce divisions and "button up" workers at customer locations.


PACKAGING
Private labeling of Budget Maintenance's cleaning product was an opportunity for VFC to create a unique brand, Commander Clean, whose standard has been applied to dozens of products and an e-commerce site.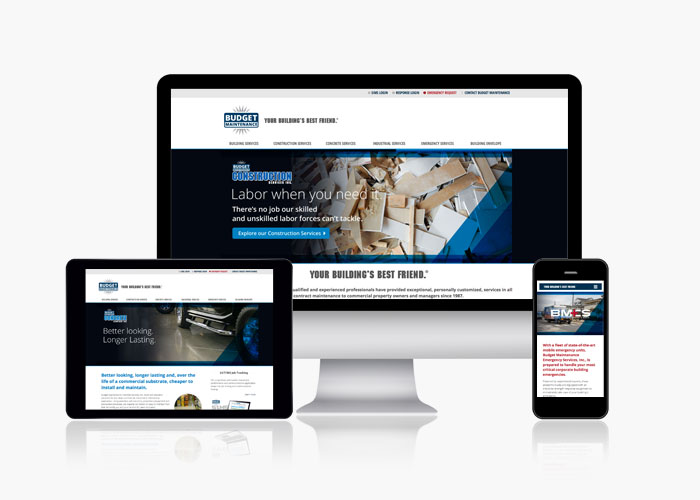 WEBSITE
Budget Maintenance's website is organized by division so that marketing messages and positioning points for each of the company's specific offerings can be exploited and promoted with arresting copy, audio, video and rotating content.


E-COMMERCE WEBSITE
A complete e-commerce site with a custom back-end for the client to easily manage by inserting, editing and deleting product and tagging similar products for additional sales, created a new profit center for this client..