Intentional identity crisis sparks viral marketing trend
There's a trend in viral web marketing being employed by some of the country's largest advertisers although it was, most likely, the necessity of smaller players that caused it to be used in the first place.
It wasn't deception, per se, that mandated our firm to recommend the domain laxzilla.com for our client, Downingtown's Lacrosse International, but the fact that lacrosseinternational.com had been purchased. The rumor at the time– more than five years ago– was that one of their competitors had intentionally "squatted" on the domain. Squatting is an unfortunate, albeit, perfectly legal technique that has caused a shortage of decent domain names.
The current domain shortage has been the catalyst for latecomers like Lacrosse International to get creative with their online identity but, I believe, it has also prompted others– even companies with proper domains– to explore alternative identities on the web.
Split Personalities
While their main domain might publish their corporate facts, investor information, specifications and even online product sales, many companies are researching, developing and promoting alternative domains for a variety of different purposes. While the corporate presence might be slightly staid and conservative, brands can have more fun with alternative, sometimes frivolous, brand awareness vehicles.
For instance, BMW's core offering of luxury automobiles employs a stable and consistent Internet presence targeting an international audience at bmw.com. The much more compelling site, relearntodrive.com is a cloaked BMW marketing vehicle using an alternative domain to effectively promote the brand and performance driving school.
Sometimes a brand just has so much content– such a deep offering– that the chances of visitation to performance driving school from within bmw.com's navigation are much less than the promotion of an exciting and distinct domain. Other times the distinct domain provides an interesting backdoor to the brand and offering.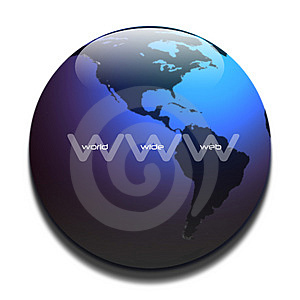 Secret Identities
Many times brands employing alternative domains and sites will intentionally not reveal who they are until very deep in the site. This technique allows companies to effectively stray from their corporate standards and marketing messages to attempt to brand in different directions. They use education, humor, sex or just plain weirdness to attract consumers to the brand through a back door. For one truly weird example that allows you to have it your way (on the web) see subservientchicken.com.
We recently purchased the domain cantacular.com and recommended that our client, regional brewery, Sly Fox Beer– in competition with huge national breweries that bottle millions of products daily– use the domain to generically educate the public about the superior qualities of canning versus bottling. In this undercover way they could promote their process while tying the online viral into print and point of purchase campaigns that add value to the alternative domain.
Stealthy Missions
A lot of online alternative missions are built around specific, finite offers or events. In this way, brands can blast the new domain specifically and promote visitation around a singular message.
As an example, mastercard.com and priceless.com are two entities owned by the same brand. While mastercard.com presents a mountain of organized corporate content, priceless.com is utilized to entice visitors with the features and benefits of the product, namely rewards.
Special Features
More often than not, alternative domains are employed to present and promote positioning statements in contrast to the competition. What makes one brand different from another also makes it better when promoted with its own domain and marketing effort.
Case in point, thinkaboutit.com exploits the special features of the Hyundai product line. Safety, design and quality are exploited on this alternative, compelling domain in stark contrast to hyundaiusa.com.
Supportive Communities
Specific missions can be realized with the use of alternative domains as well. Consider Starbucks whose profits from selling flavored hot water allow them to develop a community of contributors to their corporate culture at mystarbucksidea.com. Similarly, a community of high-end electronics enthusiasts supports Sony's brand mission at nowifeel.com.
Small, local brands just like yours can employ this viral marketing technique very effectively and economically. Don't believe me? Check out noplacebetter.com that gets 60% of the hits that it's parent brand does.