A World of Nature in Your Backyard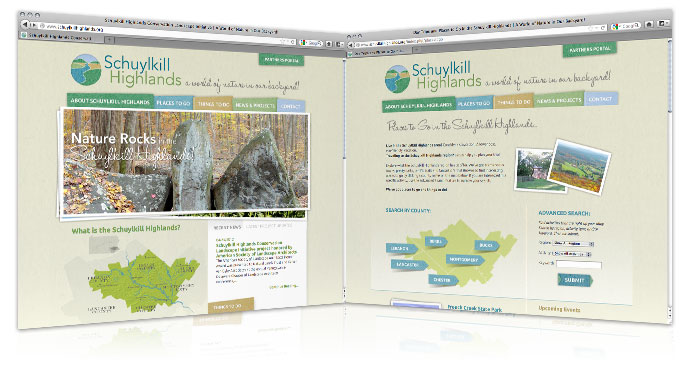 Schuylkill Highlands Website
In our part of the world, we have an enviable problem. With seven environmentally focused conservation initiatives in Pennsylvania, how does one stand out?
For Schuylkill Highlands, Virtual Farm Creative conceived a friendly, simplified website that speaks to the needs of two separate audiences: visitors and partners.
Above all else, Schuylkill Highlands wants people, in the local area and out-of-towners, to enjoy our rich natural resources, inspiring them to care for and explore the area.
At the same time, they need to engage with local communities, government groups, and businesses to undertake meaningful and successful partnerships.
Check out how Virtual Farm Creative balanced the needs of these related, but disparate, website user groups.