The time is right to attract ambitious consumers interested in saving
According to the National Bureau of Economic Research, the official arbiter of recessions, the current recession began in December 2007 and the reality of the overall economic impact throughout the country has everyone cutting back. No matter what tax bracket you're in there's little doubt that your behavior has changed and you're proactively trying to find ways to save.
The masses are not shopping for new homes or new cars but, as we enter into month nineteen of the economic slowdown, they just might be planning ways to economically improve what they've already got. If your company is currently selling a product or service that will allow consumers to improve their own current reality during the down economy then you have an advantage. If you're marketing effectively, then you're successfully leveraging that advantage while most other businesses struggle.
HOME IMPROVEMENT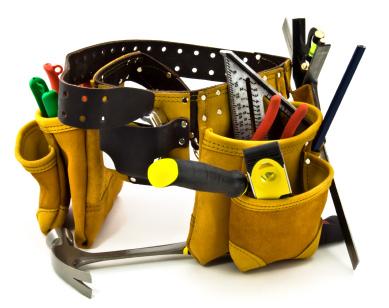 The home improvement market has never been stronger. Summertime means repair and improvement time and homeowners all around the country are expected to spring into action spending millions on their homes.
Sine the terrorist attacks of 2001, spending on home improvement has trended progressively upward as homeowners attempt to increase the comfort and value of their real estate rather than traveling. Whether the decrease in distance vacationing is due to fear of terror, high gas prices or the increased difficulty that traveling now presents, the truth is, the focus on the home has been a big boom to the Do-It-Yourself industry.
Consider the extreme popularity of cable's home improvement shows, of which there are now literally dozens of competitors and even entire channels devoted to educating homeowners on improving their investments. With that kind of market interest, regional product and service providers are at record levels of competition but are they marketing any differently than they were ten years ago?

FEMALE FIX-ITS
In a recent survey conducted by Sears, some 83 percent of female homeowners said that working with tools made them feel independent and a similar percentage reported that they admire women proficient in home repair.
The big-box, national retailers have not ignored the women's market and neither should your business. Single women, after married couples, are the largest group of homebuyers in the U.S., responsible for 20 percent of all real estate transactions according to a Fannie Mae study. Women tend to study a purchase and gather information more than men so your marketing should provide answers to questions. Similarly, women generally appreciate trends in design and sophisticated presentation while men are more impulsive and focused on the end results. As your landscaping, renovating or building offering attempts to attract new customers consider that, from decision influencing to purchasing, women are an influential market to directly target.

GETTING GREENER
Since global warming has been elevated from buzz phrase to official symptom there been elevated individual efforts to make smart choices and smart purchases in improving their home. Many companies are zeroing in on environmental marketing while retooling their offerings to include green products and energy-saving services that are choices in 2009 but may in fact be compliance issues in the near future.
The government has provided green performance programs than local businesses can market around. LEED for Homes is a voluntary rating system that promotes the design and construction of high performance green homes. A green home uses less energy, water, and natural resources; creates less waste; and is healthier and more comfortable for the occupants. The net cost of owning a LEED home is comparable to that of owning a conventional home and as a marketing message from Kyoto to King of Prussia, after the recent report from the world's leading climate scientist, nothing is more compelling.
This summer, more than any in recent memory, consumers are expected to travel less and stay home more. There's a captive audience in the bedroom communities up and down the Route 422 corridor just waiting for your business to reach out and tell them how they can live better for less.