Roadhouse Reinvention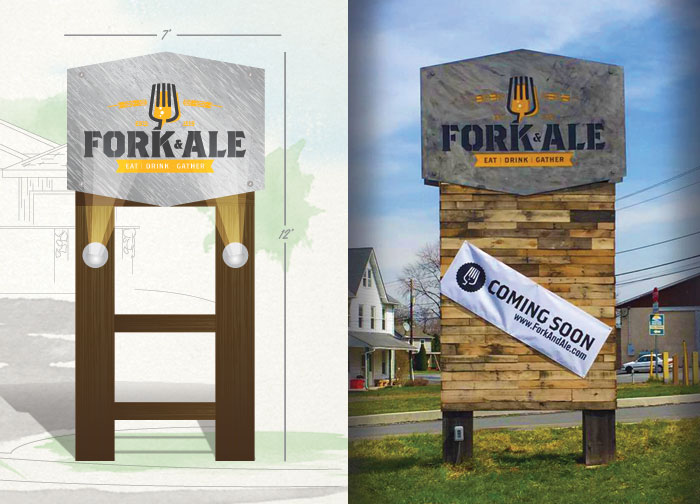 One-of-a-kind Signage Defines One-of-a-kind Offering
Shortly after conceptualizing a unique and memorable identity for a new restaurant venture, VFC was enlisted to collaborate with the restauranteurs on interior decorating, color schemes, environmental branding and signage. The gastropub—a reinvented roadhouse that had seen better days—is situated right along a convenient traihead of the Schuylkill River Trail, now features an eye-catching street side sign.
VFC drew inspiration from the scenic trail, the brand identity and the historical reality of the reclaimed restaurant to present signage concepts that communicated the personality of the offering. Executing the production and installation was a challenge, but the result is undeniable, unique, interesting and enduring… a real showpiece that imitates the special experiences on tap inside.