The Best Ways to Meet the Masses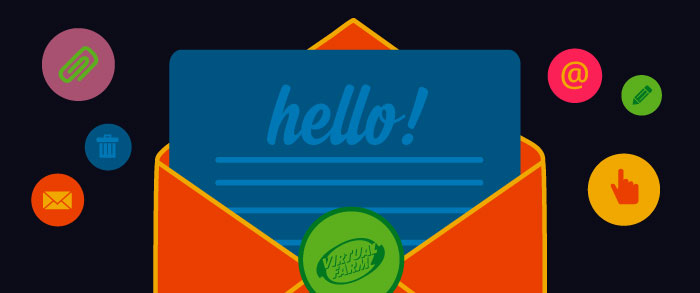 Nothing is working better than strategic email blasts.
Stop monkeying around. If you have a small business, you absolutely, positively have got to be marketing smarter with email.
But that's easier said than done, right? It takes time and talent, or the resources, to retain a talented agency partner to create your email campaigns.
If you do elect to go the DIY route, there are some facts that our agency would like you to consider—even if you're already managing your company's email marketing, you might find value in adjusting your process or product.
THE PROCESS
Content is king. You've heard it before and it's never been more true. We have taken over client email campaigns where they were literally copying and pasting canned content into a free email template. When VFC integrated a strategic content plan, their results improved dramatically–more opens, more clicks and more conversions.
For every client email campaign, we develop an editorial calendar that helps establish original content that has real value. The calendar informs the message and the timing of the client's schedule which improves campaign results. Creating an editorial calendar is easy if you start modestly. Use the seasons and the holidays as a framework and insert your offering's critical messages first, then supplement with supportive messages that shore up your brand's personality.
Having a strategic plan for content development makes managing a campaign make sense. As the monthly or quarterly emails get sent out, you'll find developing features and stories that get people interested in your offering and brand gets easier and easier.
Now that you've got a plan for email conversions, you've got to plan to build and manage your list. You might start with your current contacts or, perhaps you've been collecting a list of prospects. This kind of forward-thinking will help you to develop customized email messages for specific groups or personalized emails for specific individuals. Some email management applications accomplish these things better than others.
THE PRODUCT


PHP List vs. Constant Contact vs. Mail Chimp
There are others too; My Emma, Exact Target, Benchmark Email, Pinpointe, iContact, VerticalResponse, Mailigen, GraphicMail and Campaigner… in the current Internet marketing universe there are probably as many as two dozen fairly competitive applications for sending emails, managing lists and reviewing results. VFC has been integrating email into client campaigns for more than sixteen years and we've experimented with several. Most times we inherit a client account from another agency and we almost always attempt to migrate them to our preferred application.
Almost all of the applications for sending graphical, targeted email messages offer some sort of free or nominal entry level. Ongoing costs are competitive for each, so expense is not the chief deciding factor here. However, when we examine all of the features in design, report reviewing, data mining, search engine optimization and list management, one application stands out above the others—MailChimp.
VFC educates our clients on the value of MailChimp, a super-creative and extremely intuitive application, over what they're currently using…usually Constant Contact or PHPList. MailChimp costs a little less and you get a whole lot more in one easy-to-use, time-tested mail management program. MailChimp integrates with social media and Google Analytics and, perhaps most importantly, has a plan for avoiding spam.*
*Usually when we cannot convince a client to use MailChimp it's because that application does not allow them to import thousands of unverified email addresses. MailChimp's strict opt-in policy and one-click unsubscribe makes lists smaller, but much more valuable with far better conversion rates.
When you use MailChimp, your emails look like your emails. They're customized the way that you want them to be and they don't promote the mail sender—but your brand and your offering. Hey, this isn't a paid endorsement for MailChimp, but an unsolicited recommendation for one of the most valued of all of VFC's online partners.
It's just a word of advice from a team that has sent thousands of emails to hundreds of thousands of email addresses. It's also the application we want to inherit when, and if, you decide that DIY is best left to yardwork and you decide to partner with a team that cares as much about the product, process and message as you do!




Backed by years of solid agency experience, Virtual Farm Creative, Inc., specializes in executing complete branding campaigns from a 150-year-old, high-tech renovated farmhouse in the heart of Chester County, Pennsylvania. Focused on reaping results for clients, Virtual Farm's services include strategic marketing, advertising and branding featuring the development of Internet presences, multimedia presentations, sales and promotional materials, corporate identity, copywriting, original illustration, collateral and commercial photography. For more information call 877-GROW ART or visit Virtual Farm Creative, Inc. on the web at www.virtualfarm.com.
###