The most important way you can spend your marketing day!
As a small business you don't have time to waste when it comes to marketing, advertising and otherwise promoting your product or service. You want the effort you make to have immediate success and lasting impact.
Virtual Farm Creative has a lot of clients for whom we have set up a robust online presence that includes an impressive website, an organized blog and an ambitious social media network plan– but now what?
Give a man a fish, he eats for a day; teach a man to fish and he eats forever. VFC delivers the tools for success to many of our clients, the website, networks and applications that will help them fish for business, but, as we all know, there are more nuances in successful angling- for fish and for customers.
Here are two observations, suggestions and recommendations that will help you and your business with time management and content creation:
1.If you have a blog, especially a blog that automatically streams to your integrated social media network, post everything there firs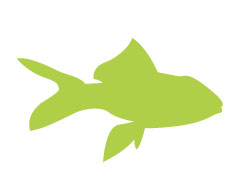 t. At least post all of the major stories there first. Relevant blog content is great for the customer conversation that you're attempting to create.
Putting stories, ideas and concepts on the blog first allows you to create an archive of expert content and is extremely valuable to the search engine success of your blog and, by proxy your site. So don't just blast every thought onto Twitter or Facebook.
2.But, if you are going to post frequently directly on Facebook you should be aware of the powerful social network's powerful scheduling feature.
VFC has a client who has very little time to promote his new business because he's too busy running it. We recently launched a new website, blog and integrated social media networking plan for this client and we noticed that when he did have the time he dumped dozens of Facebook posts onto the network all at once. Facebook is not meant to work that way.
If you're going to post directly to Facebook you should schedule posts so that they appear at different times. Although you may be working hard in your business at at 3:30pm, you could have Facebook auto-posting a message that is most relative for that time. Here's how to do it.
These two suggestions will improve the lifespan and usefulness of any content that you create- saving time, energy and effort while constantly improving potential client relationships!