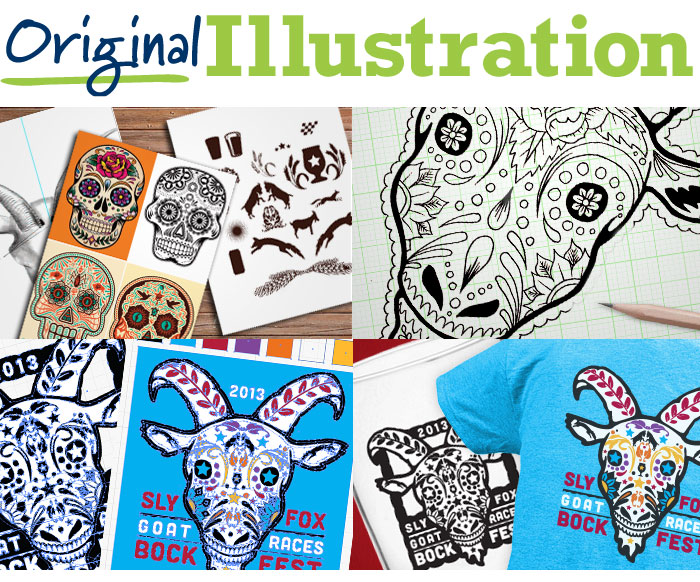 Cinco de Bock Fest!
Since 2005, VFC has been providing event support for the regionally famous Sly Fox Brewing Company Bock Festival and Goat Races. Each year VFC creates an original image for the festival that is translated onto t-shirts, glassware and much more! The inspirations for each year's Bock Festival design are diverse and compelling, always yielding a professional result anticipated by attendees!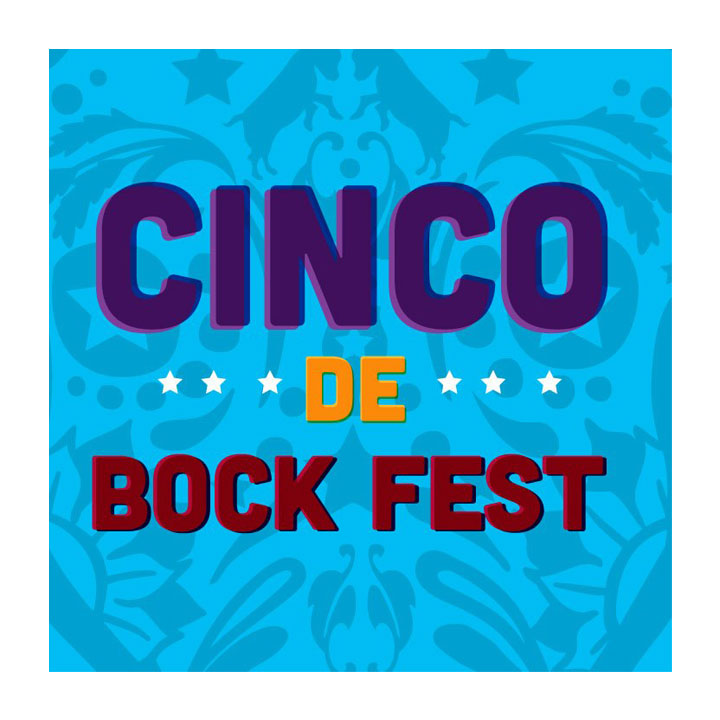 This year was no exception… As concepts were brainstormed it wasn't long until we realized that this year's event fell on May 5– it happens every seven years or so for the festival that is always held on the first Sunday in May! As everyone experienced at looking for reasons to party knows, that's Cinco de Mayo. Now we could have gone literal and put a sombrero on a goat– the festival is heavily attended by people interested in the unique, multi-heat goat races– but that seemed to obvious.
We've always been fans of the intricate symmetrical detail, bright colors and ominous designs of sugar skulls– the macabre symbols for Mexico's Día de Muertos or Day of the Dead. The Day of the Dead holiday, although normally celebrated on November 1 and 2 celebrates those who have passed on. It's our intention to celebrate all of the festivals that have come before this one in this design and to create a memorable brand for the festival. Above you can see some of the process for developing the goat sugar skull including the final design that includes hidden supporting brand elements from other Sly Fox Brewing Company packaging design.