Now, brands of all sizes can create positive dialog—
engaging potential and existing clients.
Social Networking is the greatest single benefit that the Internet has delivered to small business since ecommerce leveled the playing field with their larger competitors.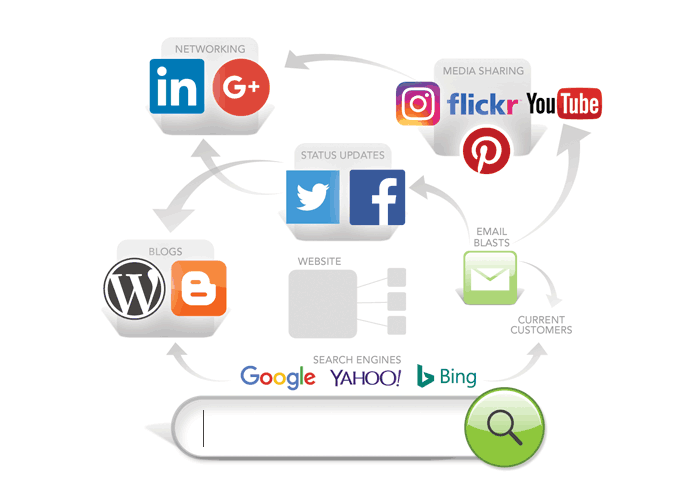 VFC is poised to partner with clients in the development of sustainable Social Networking plans that include everything from an economical initial consultation to a proactive content development collaboration. 
Whatever level of VFC Social Networking plan you select, expect a professional approach that delivers real results.
VFC provides the solution to get you rolling…

Professional set-up of Facebook, Twitter, LinkedIn, Flickr and/or YouTube accounts.
Linking of Social Media accounts from your websites.
Creatively populate accounts with compelling profile information.
Development of themed profile images, banners and graphics.
Deliver easy-to-follow documentation detailing the use of each Social Network.

VFC delivers a collaborative content development solution…

All elements of the Social Assistant™ Program, PLUS…
Strategize editorial calendar including category headings.
Creation of social media plan template.
Development of social post templates.
Creation, posting and followup of 1-2 posts per month.
Ongoing consultation and maintenance.

VFC integrates Social Networking tools with strategic content development…

All elements of the Social Partner™ Program, PLUS…
Collaborative development of editorial calendar defining content creation.
Strategically planned posting calendar.
Inclusion of dynamic imagery and brand-centric postings to create awareness, loyalty and dialog.
Ongoing opportunistic reactionary messaging.
Daily maintenance and updating of all Social Networks.

VFC offers à la carte additions that create a powerhouse online brand experience…

Targeted and creative, Social advertising campaigns.
Enhanced Search Engine Optimization and SEO marketing.
Email blast integration & customer database management.
Customer surveys & contests.
Custom blog design/ghostwriting.
Analytics, insights and quarterly reporting.