What's better than fast?




Rapidough Pizza Pies gets the VFC launch treatment

VFC recently partnered with a team of startup restauranteurs who are reinventing the way your favorite foods are done. Rapidough Pizza Pies creates gourmet pizzas, calzones and delicious farm fresh salads with house-made dressings in about five minutes. Rapidough Pizza Pies opened in May with an established name and identity and an official grand opening weekend is being planed for November 28-30.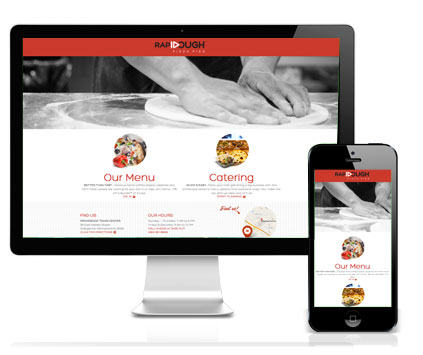 Everything about Rapidough Pizza Pies is high-tech—from ordering, featuring a bank of iPads using a custom ordering interface, to the way the food is prepared. The latest and greatest rotating pizza ovens cook Rapidough Pizza Pies' gourmet creations in about the time it takes consumers to take a seat and look around the impressively designed interior.
VFC is collaborating with Rapidough Pizza Pies on a robust marketing effort that includes developing a scalable retail model, professional brand standards and creative promotional messages to boost awareness and engage target audiences.
The first Rapidough Pizza Pies restaurant, located in Providence Town Center in Collegeville, PA, will be a model for a standardized brand where it's consumer love at first bite. It's VFC's job to get more people in the door for the first time and targeted campaigns anticipated to make a significant impact are in progress.
We've launched a new tagline, "Better than fast!", as well as a series of marketing messages that will speak to consumers looking for something that's difficult to find—value, and really great food served-up fast and friendly..