Why attending a TED event is good for yourself and your clients

Like almost any discipline these days, there are opportunities for the marketers, programmers and creatives at VFC to attend conferences, trade shows and events designed to improve knowledge and performance. Early on we explored conferences as a means of continuing education in our field, attending presentations on networking, public relations, design and more. In fact, Virtual Farm Creative even programmed and co-hosted a seminar on search engine optimization in 2001.
Now, some of these events had some value but almost all had another agenda. Some conferences are more transparent about it that than others but, in the end, they were profit centers and their main objective was to make money.
The VFC SEO seminar held at the Valley Forge Convention Center was free but, even that was organized so that Virtual Farm Creative could become more valuable to our current stable of clients.
Additionally, every year we discuss attending Apple's annual Mac Expo conference and partaking in seminars but we're all just too busy too justify that trip. Online seminars and tutorials keep us all up-to-date with software advancements—the tools of our trade but, when it comes to partaking in big conferences about advertising, marketing, public relations and design, mixed emotions have kept VFC from attending.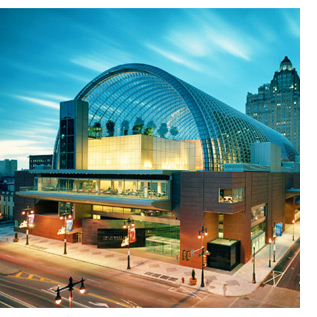 That changed on Thursday, November 18, 2010 when the core group of creatives traveled to Philadelphia's Kimmel Center to attend TEDxPhilly.
Of course TEDx is not a developer conference, a sales seminar, or an industry trade show, but the difference was the thing that got us out of the studio and into the audience.
We're all creatives at VFC. We have always prided ourselves on not having a level of account executive—a filter between the client and the creative. So, what we're really selling—the value that we're really bringing to clients—is between our individual ears.
Every week by mail, both postal and electronic, we receive invitations to events… We could attend Adobe seminars and become more efficient in Photoshop, Illustrator and Flash, but we are sold on project-based learning. We could attend a PRSA public relations conference to learn new social media tricks and trends, Brand Establishment brand management seminars and writing workshops, but those conferences are primarily designed to make money. We could attend the Mac Expo conference or any number of other industry related events proclaiming to improve our offering, but what, as a small brand management company, is our offering? Really… it's ideas.
TED, TED.com and the ever-increasing regional offsprings, TEDx events and talks are about the exchange of ideas. The ideas are not all about marketing- though some may be. The ideas are not about design- though some may be (the D in TED actually stands for design while the T and E stand for Technology and Entertainment). The ideas at a TEDx event are as diverse as the speakers on the stage and the people in the audience.
To be fair, we're very familiar with TED, big fans of TED.com and VFC's creative director is on the organizing committee for TEDxPhoenixville—the very first TEDx event in the Philadelphia region.
A TEDx program—specifically TEDxPhilly—VFC determined, is worthy of shutting the studio down for a day. So that's what we did on a busier than usual Thursday, during a busier than usual season– the entire core team made the excursion to Philadelphia for a day long event where we listened to 18 minute talks given by artists, chefs, inventors, entrepreneurs, educators, engineers and other ordinary Philadelphians doing extraordinary things.
Unlike the seminars for which we might have organized a group excursion and made the investment to attend, we didn't learn about ROI, SEO, information dissemination or ways of harnessing technology.
What you take out of a TEDx event's amazingly diverse stories of people and groups doing incredible things are the potential and possibility of human effort and how we apply that to what we're doing at Virtual Farm Creative is what really matters..