When Virtual Farm Creative is asked to update an existing brand, we make it over completely.
Putting a fresh face on Bella Medspa was an enviable assignment. But just because it's fun for us, doesn't mean we don't take it very seriously.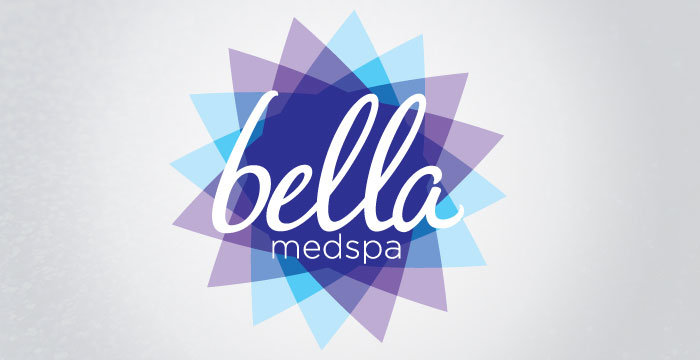 Bella Medspa
The image a company presents to the public must resonate with both the business owners and their target audience. In a competitive marketplace, the brand must differentiate the business.
The new Bella Medspa logo is not just a pretty face. It's fresh, memorable, and meaningful.
Unique angles create a complex shape that speaks to multiple service levels while transparencies between them illustrate the interrelatedness and complete offering. This treatment is soft, professional and flexible as the flower can stand alone as a glyph.