It's easier than ever for your brand to get traction if your company uses vehicles to do business
Until quite recently only skilled craftsmen, sign painters who deftly wielded fine artist brushes or even more challenging air-brush machines could turn a vehicle into a work of art with painstainkingly produced pinstriping, bodacious bursts and hand painted logos that could take days to develop and cost a fortune. Those artisans still exist today, called upon to produce one-of-a-kind renderings, but new technologies have made vehicle branding affordable and quite nearly mandatory.
Vehicle branding now means large, moving canvases where almost any type of communication is possible and is, in many cases, economical.
"Our capabilities for branding fleets are evolving all of the time," said Mark Rambo, a partner at Independent Signs in Phoenixville. "Clients have a lot of style options now and their choices are translated to different levels of effectiveness and different price points."
According to Rambo, applying vinyl directly to a vehicle's surface is the most economical way to begin branding your fleet but what ever method you select, the goal remains the same – make the brand identity immediately recognizable and do it within a few seconds.
"A lot of customers attempt to put too much detail in their vehicle messages," regrets Rambo who, along with his partner Chris Noecker have operated one of the few privately owned sign shops in the region for the past ten years. "We attempt to explain that less is more at 55mph but sometimes it's a tough sell."
It shouldn't be though…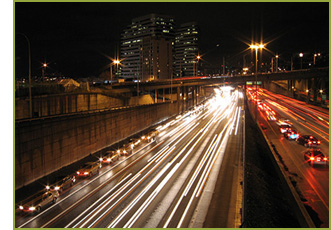 Just because you're making a significant investment in brand equity doesn't mean that you have to tell your entire company story on the back of a box truck. Just like any other element in your brand arsenal, you should focus on effectiveness. Marketing R.O.I. will always come from how effective a campaign is regardless of how much content gets pushed… or, in this case, pulled.
From trucks and vans to trains and planes to Priuses and Mini Coopers, vehicles are omnipresent. If you have the opportunity to brand your fleet, whether a single delivery van or a stable of semis you should seize it but, as we tell clients nearly once a month, if you aren't going to execute it professionally and competitively, don't do it at all.
Just like any other form of advertising, the execution of vehicle branding becomes critical because it is now the first introduction to a company and its offering.
Branding a fleet is an excellent way to always be advertising. As company vehicles perform their daily work tasks they're also performing a regional branding effort that you could never afford to buy. Vehicle graphics are experienced by other vehicles, from pedestrians and from potential customers inside buildings.
When faced with a fleet branding opportunity we consider scale, legibility, distances, color, speed and light and attempt to roll all of that into the client's existing standard while presenting an effective message that boosts brand recognition, retention and loyalty. We also consider the life of the vehicle, durability of the mediums and PennDOT regulations prior to recommending a style or design.
Most companies are realizing the awareness that professionally designed and installed vehicle graphics can give to their brand. Whether splashing a vinyl message and website elegantly across the door or wrapping an entire vehicle (including windows) in 3M custom prints, the positive effects of fleet branding cannot be denied.
As advances in technology make more impressive vehicle branding more and more affordable you'll start to see smaller companies 'wrapping' their fleet for maximum coverage and effect because, even on the highway, you never get a second chance to make a first impression.
.