Positive Chatter Matters

Birchrun Hills Farm, a small dairy concern in – you guessed it – Birchrunville, Pennsylvania started making artisan cheeses of Alpine and Blue with no logo, label or detailed marketing plan. Cinemaplex Technologies in Spring City began enhancing the lives of affluent homeowners with completely automated theaters, lighting and security systems but without brand standards or a defined new business strategy.Recently both of these growing companies came to Virtual Farm Creative to collaborate on the development of brands, standards and marketing plans that would facilitate and support their growth.
We immediately recognized a striking similarity in these very different offerings that says a lot about a form of marketing that is often overlooked and usually under valued.
Sue and Ken Miller's cheese and Brandon Hoishik's home customizing technology are both consumer offerings that you buy and use in the home but the similarity that became instantly apparent was the amount of success both had achieved depending strictly on word of mouth marketing.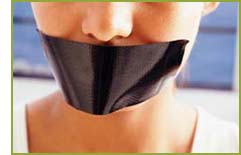 Heavyweight marketers are always looking for the newest way to create buzz about their product or service and nothing gets people talking – or is more effective – than word of mouth marketing. Word of Mouth Marketing, or WOMM, is a legitimate vehicle that advertising agencies have started offering as a service.
In the past, a word of mouth referral was valuable precisely because it was an unbiased, uninfluenced recommendation from a source you knew and trusted. Recently, however, an international vodka company's firm actually paid a group of attractive single women to site around bars and loudly order their product. Most businesses' products and services aren't discussed over cocktails and it's unlikely that you – or your agency – have access to a gaggle of gals but getting people to discuss your brand in a positive way within your marketing universe is a realistic goal.
The Word of Mouth Marketing Association, WOMMA, defines WOMM as "giving people a reason to talk about your products or services and making it easy for that conversation to take place." Now that is something that businesses of all sizes can at least attempt. Creating solid referrals that turn into qualified leads and new business with a WOMM campaign is easier than you might expect.
Good reliable service where your competitors are lackluster is a good starting point. If a customer ever comments on the quality of your service – or if they ever react favorably to any aspect of your business – ask them, frankly, to spread the word. Exploiting what you do well everyday can have exceptional value in your own WOMM mission.
Encourage customer referrals either with incentives or a program that benefits the referrers relationship to your company. When you focus on driving conversations about your business the conversational chain will miraculously grow like that old shampoo commercial… "I told two friends, they told two friends, and so on, and so on…"
Not only a tool for the marketing department, every member of your team can utilize WOMM to advance the company mission. In fact, customer relations, sales and service divisions often have more real face time with the target audience and everyone has neighbors, friends, family and acquaintances that are a pool of potential WOM marketers!
WOMM is dependent on three things. First, the receiver must be open to the information. Second, the referrer must be honest and believable. And third, your offering had better perform up to the words coming out of their mouth. It's a classic communication model ready, with a little ingenuity on your part, to perform for your company.
There are a few decent restaurants around these parts but a frustrating scarce variety of reliable, consistently good places to dine, so when a new one pops up there is an instant buzz and instant opportunity for WOMM. As it happens, after much anticipation, a new restaurant has opened in the region and, as an example of what not to do, I have heard of no less than three bad experiences diners have had there. Since not a single good experience has been related to me it's highly unlikely that I will patronize that restaurant which is unfortunate for me but more unfortunate for them.
How many other people are making a similar decision based upon word of mouth? A creatively educated waitress or waiter could have averted the negative campaign and a creative waitperson could have even turned it into a positive one. So, yes, your offering should be solid but, more importantly, everyone who can talk should be on board with the mission of your WOMM effort. It's up to your company to define a WOMM mission and to be certain that a clear, consistent message is being delivered at each link in the WOMM chain.
.