It was a mind blending experience at Phoenixville's TEDx event on September 24, when a mix of compelling performers came together to inspire a crowd of more than three hundred TED enthusiasts at the Colonial Theatre The MindBlender theme encouraged invited speakers to talk about how their specialty related to the brain, the mind, thinking and thought.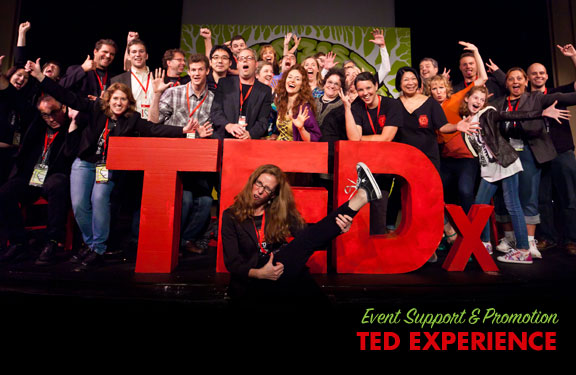 This was the second annual TEDxPhoenixville conference, and VFC was the branding, design and promotional sponsor in the first year as well. Although our clients and friends continue to become
more educated about this creative, engaging, inspiring day of Technology, Entertainment and Design, we're still repeatedly asked two questions: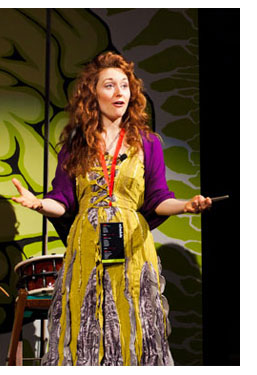 What is TED?
TED is a global set of conferences owned by the private non-profit formed to disseminate
"ideas worth spreading." Most notably, original TEDtalks are accessible at the popular TED.com.
What is TEDx?
TEDx events are regional versions held all around the world, entirely organized and programmed by small groups of volunteers. TEDxPhoenixville was the first TEDx event in the Philadelphia area.
The 2011 TEDxPhoenixville event speakers and performers included:
• Amy Walker (pictured) • Albert Maysles • Trish Sie • Stacey Cruise • Team Darwin • Wittchen Initiative • Josh McLane • Kyodaiko • Amy Ellis Nutt • Cliff Hillis
Plans for the third annual TEDxPhoenixville are underway and we all expect it to be the most memorable and inspirational yet! We're looking for volunteers, sponsors and attendees for the September 2012 event and you're looking for the most amazing thing to ever happen
in Phoenixville, PA.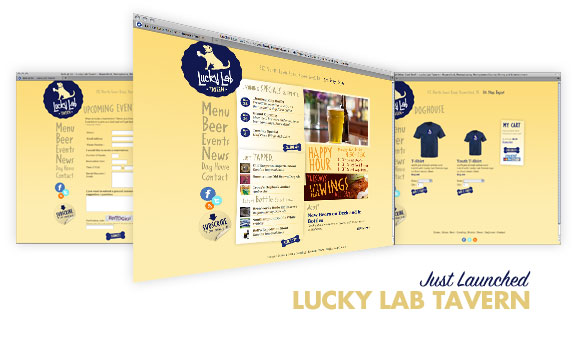 In the competitive universe of beer bars and tap houses, publicans are always attempting to one up one another in creative ways that consumers appreciate. VFC client Lucky Lab Tavern in Royersford, PA, is a 24-tap restaurant and bar that just opened with VFC branding, marketing support and web development. The snappy website introduced the new brand to an audience that appreciates organized information and, in this case, patrons can vote for their favorite beers, actually influencing what the owners put on tap! Check it out…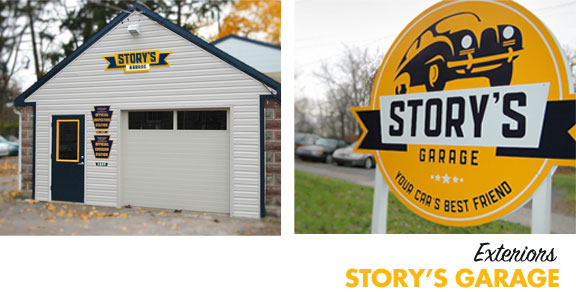 Besides a full-on branding campaign that included a striking graphic identity for a little shop
around the corner from VFC, the new brand standard directed colors for a new exterior paint job and featured fun signs that have positioned the operation from an old school, run of the mill wrench jockeys to highly capable and creative mechanics.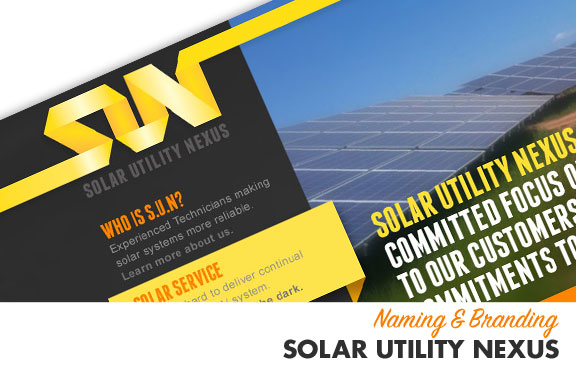 A start up that, like many new businesses that come to VFC, had a goal of instant credibility and the objective of appearing larger and more professional than they actually are. "We like to create a standard into which clients can grow and evolve their effort," said Creative Director, Todd
Palmer who directed a naming and branding operation for the company who can also go by the acronym, S.U.N.
"We wanted the brand to be solid and technical, but to also communicate the company's core competency," he added. "The continuous line and folds provide a visual interest and a technical sophistication in line with the most advanced solar power offerings."