PHOENIXVILLE AREA BUSINESSES ORDER UP BRAND AND SITE FACELIFT
The Phoenixville Area Business Association (PABA) recently voted to step up marketing efforts by partnering with local award-winning advertising agency, Virtual Farm Creative (VFC). The Phoenixville, Pennsylvania-based agency will be charged with strategizing efforts to increase membership and visibility with the development of a professional and competitive marketing plan.
The timing couldn't be better for a PABA brand overhaul as several forces are converging during a promising time in the Northern Chester County town. Phoenixville is undergoing a much-publicized renaissance and has become home to many new, compelling businesses. At the same time, PABA is undergoing a reorganization that includes the definition of a strong mission as well as new leadership.
"A certain amount of serendipity does make this project a special opportunity," offers VFC Creative Director, Todd Palmer. "It's tabula rasa for the organizational brand in a compelling environment packed full of interesting merchants and exciting businesses."
The PABA marketing plan will be launched in several phases as the organization changes to more effectively represent membership.
"The first step will be to introduce a competitive branding standard to PABA," continues Palmer. "There are a variety of funded and unfunded entities attempting to present a united front in Phoenixville and we're adamant that PABA stands out as the most professional and the most useful."
Branding includes a new organizational identity, logo, tag line and standards representative of PABA's origins, mission and future.
The ten-year-old advertising agency is developing an ambitious Internet presence as the centerpiece for the PABA marketing campaign. Featuring state-of-the-art, completely custom content management tools, categorized business listings, lively merchant profiles, comprehensive community calendar, advertising opportunities and more — DISCOVERPHOENIXVILLE.COM is currently in development.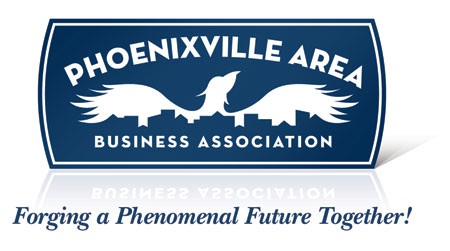 "We intend on promoting the reinvented PABA organization as a completely effective resource for the Phoenixville visitor — an ultimate advocate for the Phoenixville merchant and standard-bearer for the collaborative efforts that have sparked the Phoenixville renaissance," remarks Palmer whose company is a proud new PABA member.
For more information on joining PABA and discovering the opportunities that exist for your business please visit discoverphoenixville.com.
Backed by years of solid agency experience, Virtual Farm Creative, Inc., specializes in executing complete branding campaigns from a 150-year-old, high-tech renovated farmhouse in the heart of Chester County, Pennsylvania. Focused on reaping results for clients, Virtual Farm's services include strategic marketing, advertising and branding featuring the development of Internet presences, multimedia presentations, sales and promotional materials, corporate identity, original illustration, collateral and commercial photography. For more information call 877-GROW ART or visit Virtual Farm Creative on the web at www.virtualfarm.com.